Easy and Expert Recipes For Seafood Cocktail
Seafood Cocktail Two Ways — Beginner and Expert Now that it's Summer, all the attention has been turned to typical warm-weather fare, like barbecue and burgers. But don't discount fresh seafood dishes as wonderful additions to any backyard feast. Items like ceviche and shrimp rémoulade will help break up monotony at the appetizer table — as will an exotic, indulgent seafood cocktail.
Have limited time? Start with shellfish that's conveniently already cooked, and you'll have a stunning single-serving appetizer in a matter of minutes. If you've got more time and skill, purchase raw seafood and prepare a classic Latin seafood dish from scratch for much less. To make either seafood cocktail,
.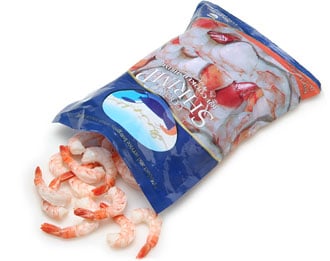 Beginner Seafood Cocktail
From Parade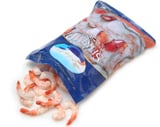 Ingredients
3/4 pound cooked large shrimp (peeled, deveined, tails removed), halved crosswise
1/2 pound fresh lump crabmeat, cartilage removed
1/2 pound fresh lobster meat, cut into 1/2-inch pieces
1/4 cup finely diced carrot
1/4 cup finely diced celery
1 tablespoon drained tiny capers
Salt and freshly ground black pepper, to taste
1 teaspoon finely minced red or green jalapeño pepper, ribs and seeds removed
2 tablespoons chopped fresh flat-leaf parsley
1/3 cup highest quality extra-virgin olive oil
3 tablespoons fresh lemon juice (from 1 large lemon)
Directions
Place the shrimp, crab, lobster, carrot, celery and capers in a large bowl. Using a rubber spatula, gently fold together the ingredients, being careful not to break up the crab too much. Season with salt and pepper.
Add the jalapeño pepper and parsley, then carefully fold in the olive oil and lemon juice, tasting as you go along. Adjust the seasonings and serve immediately, or chill for up to 6 hours. Divide seafood between 8 wine glasses for serving.
Serves 8.
Information
Category

Seafood, Appetizers

Cuisine

North American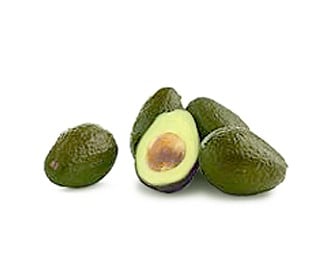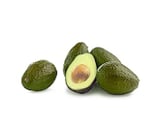 Ingredients
1/2 cup fresh lime juice
1/4 cup fresh orange juice
1/4 cup tomato juice
1 tablespoon tomato paste
Salt and freshly ground pepper
Hot sauce
2 pounds shelled and deveined large shrimp
1/2 pound cleaned squid, cut into 1/2-inch rings, tentacles halved
2 pounds tomatoes—halved, seeded and finely diced
2 Hass avocados, cut into 1/2-inch dice
4 scallions, white and tender green parts only, thinly sliced
1 small red onion, finely diced
2 tablespoons chopped cilantro
1 tablespoon chopped flat-leaf parsley
Plantain chips, for serving
Directions
Bring a large pot of salted water to a boil and fill a large bowl with ice water. In another large bowl, whisk the lime, orange and tomato juices with the tomato paste. Season with salt, pepper and hot sauce.
Cook the shrimp in the boiling water just until curled and pink, about 1 minute. Using a slotted spoon, transfer the shrimp to the ice water. Return the pot of water to a boil and add the squid. Cook for 30 seconds, until firm but tender. Drain immediately and add to the ice water.
When cool, drain the shrimp and squid and pat dry. Add to the bowl with the juices and toss to coat. Transfer the mixture to a large resealable plastic bag. Close the bag, pressing out the air. Refrigerate overnight, turning the bag occasionally.
Transfer the seafood salad to a bowl and stir in the tomatoes, avocados, scallions, onion, cilantro and parsley; season with salt, pepper and hot sauce. Refrigerate for at least 30 minutes or up to 2 hours. Using a slotted spoon, scoop into martini glasses and serve with the plantain chips.
Serves 12.
Information
Category

Seafood, Appetizers