Easy Fondue Recipe For Super Bowl
Unexpected Game Day Dish: Cheddar and Stout Fondue
Do you have a lot of people plopping down on your couch to watch the game, and even more importantly, the commercials? If you want to try something a little less traditional in the game-day-food realm, cheddar cheese and stout fondue is for you. It's the perfect dish: easy to prepare in advance and bound to satisfy your guests. Who doesn't love dipping veggies, bread, and apples in a warm and creamy cheddar cheese dip?!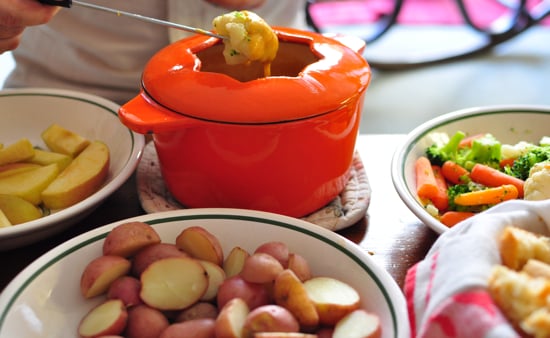 If you don't have a fondue pot, you can use a small sauce pan, but you'll have to periodically reheat the fondue. As it cools, the texture turns a little grainy. Feel free to substitute another melting cheese or beer that you have on hand. To have your guests dip into this super bowl of cheese, keep reading for the recipe.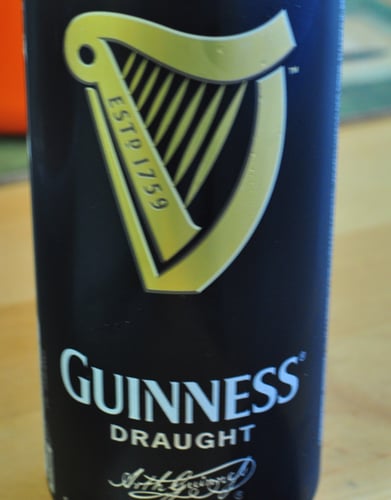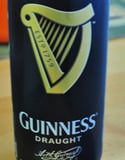 Ingredients
2 cups 1- to 1 1/2-inch-diameter red-skinned potatoes, halved
2 cups cauliflower florets
1 cup broccoli florets
1 cup carrots
2 apples, cored, cut into wedges
1 pound cheddar cheese, grated
2 1/2 tablespoons all purpose flour
3/4 cup (or more) Irish stout (such as Guinness)
6 tablespoons frozen apple juice concentrate, thawed
1 tablespoon Dijon mustard
Directions
Steam all vegetables until tender, about 15 minutes. Arrange vegetables and apples around edge of large platter or in large bowls.
Meanwhile, toss cheese with flour in large bowl.
Bring 3/4 cup stout, juice concentrate, and mustard to simmer in large saucepan over medium heat.
Gradually add cheese mixture, stirring constantly, until cheese is melted and smooth, thinning with more stout, if desired. Season to taste with salt and pepper.
Transfer fondue to bowl. Place in center of platter with vegetables.
Information
Category

Snacks, Cheese