Easy Recipe For Banana Bread
Banana Bread
When life gives you too many ripe bananas, OnSugar blog Stir Me Sweet suggests you do as the Aussies do and make quick and easy banana bread.
Since moving to Australia I have discovered one of the main things that sets Aussies apart from Kiwis when it comes to culinary preferences — banana bread! It's everywhere and so very addictive. I've come to the conclusion that the reason banana bread is so popular in Australia and almost non-existent in New Zealand is due to the rate that bananas ripen and become inedible, yet suitable for baking in Australia. Just a theory. So of course I had to find a perfect recipe to make at home. I'm not sure if this is perfect, but if it isn't I'd love for you to share your recipes with me!
See how she makes her version of the specialty when you read more.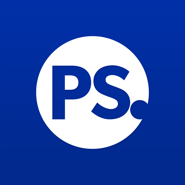 Ingredients
4 Ripe bananas, mashed
1 1/2 cups all-purpose flour
1/2 cup butter, melted
3/4 cup castor (or superfine) sugar
2 eggs, beaten
1 teaspoon baking soda
1 teaspoon vanilla
Pinch of salt
Directions
Preheat your oven to 180º Celsius (or 350 Fahrenheit). Combine mashed bananas and melted butter in a bowl. Add beaten eggs one at a time and vanilla essence. Mix well. Mix in sugar, baking soda and salt. Last of all mix in the flour. Pour the mixture into a greased loaf tin and bake for 1 hour or until a skewer comes out of the loaf clean. So yummy at any time of the day.
Information
Category

Breads, Desserts
Want to see more? Start following OnSugar blog Stir Me Sweet or start your own OnSugar blog. We may feature your post on YumSugar!