We scoured the tasting tents at Eat Drink SF [1] this weekend to bring you incredible ideas you'll want to steal from San Franciscan chefs. From pancetta-wrapped dates to bubblegum macarons, each of these gourmet dishes and desserts will put a little spring back in your kitchen routine.
Tortilla Chip "Crostini"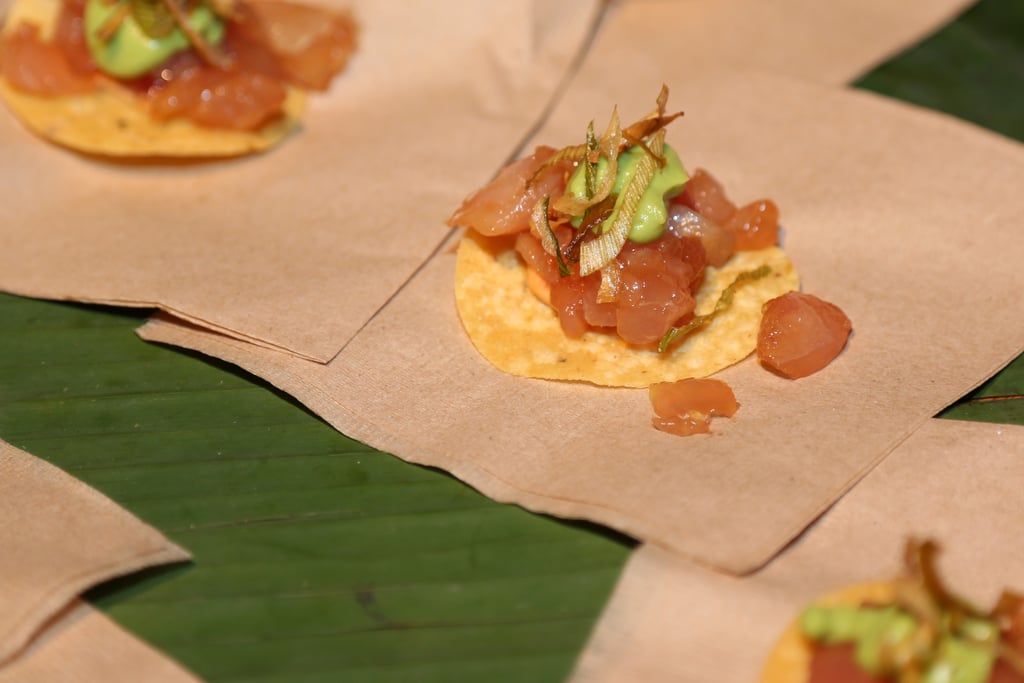 Who needs crostini? Many chefs over the weekend, including Tacolicious [2]'s chef Telmo Faria, opted for a thick, crunchy tortilla chip as an appetizer base. He served his with sushi-grade tuna dressed in toasted sesame oil with sriracha mayo, guacamole, and fried shallots.
Pancetta and Dates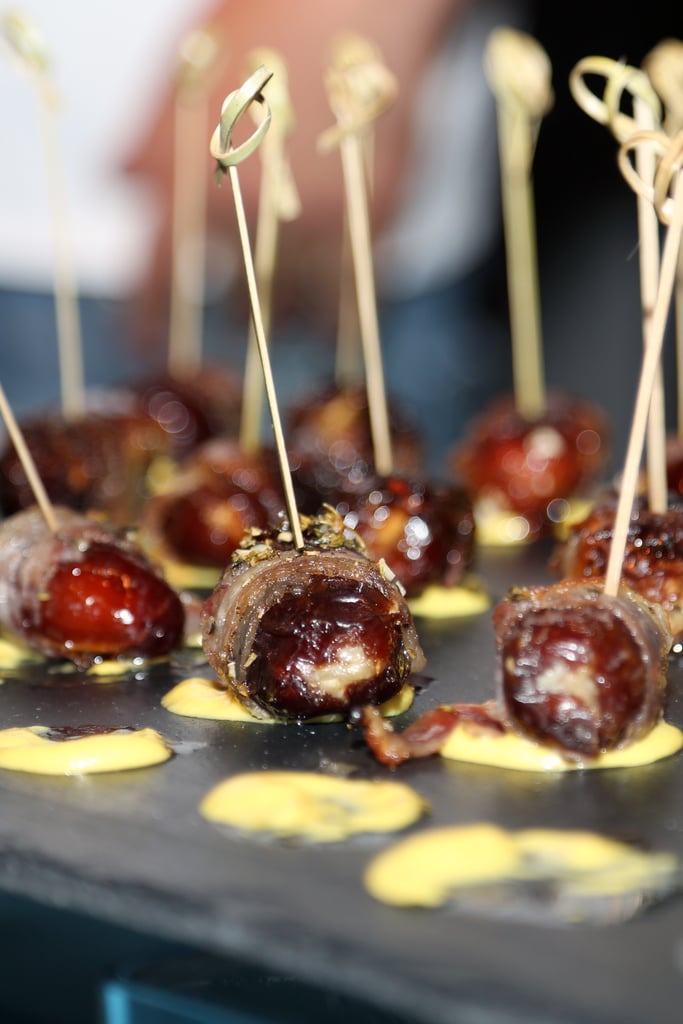 Chambers Eat + Drink [3] chef Trevor Ogden served Cana de Oveja [4]-stuffed Medjool dates, wrapped in lamb pancetta and garnished with romesco and lemon thyme. Even if you can't procure lamb pancetta, go ahead and gourmet up bacon-wrapped dates [5] by subbing in pork pancetta.
Bubblegum Macarons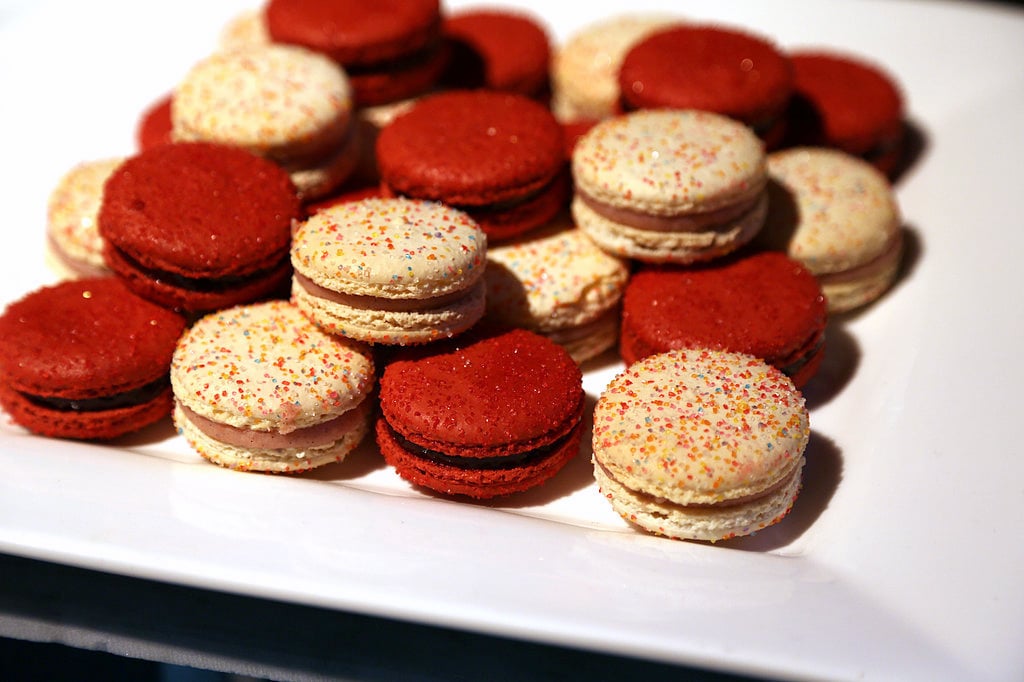 Yigit Pura's Tout Sweet Pâtisserie [6] has developed a macaron flavor to make any '90s kid's heart sing: bubblegum with rainbow sprinkles. Re-create the idea at home with our homemade macarons recipe [7], this bubblegum flavoring [8], and rainbow sanding sugar [9].
Honeydew "Sushi"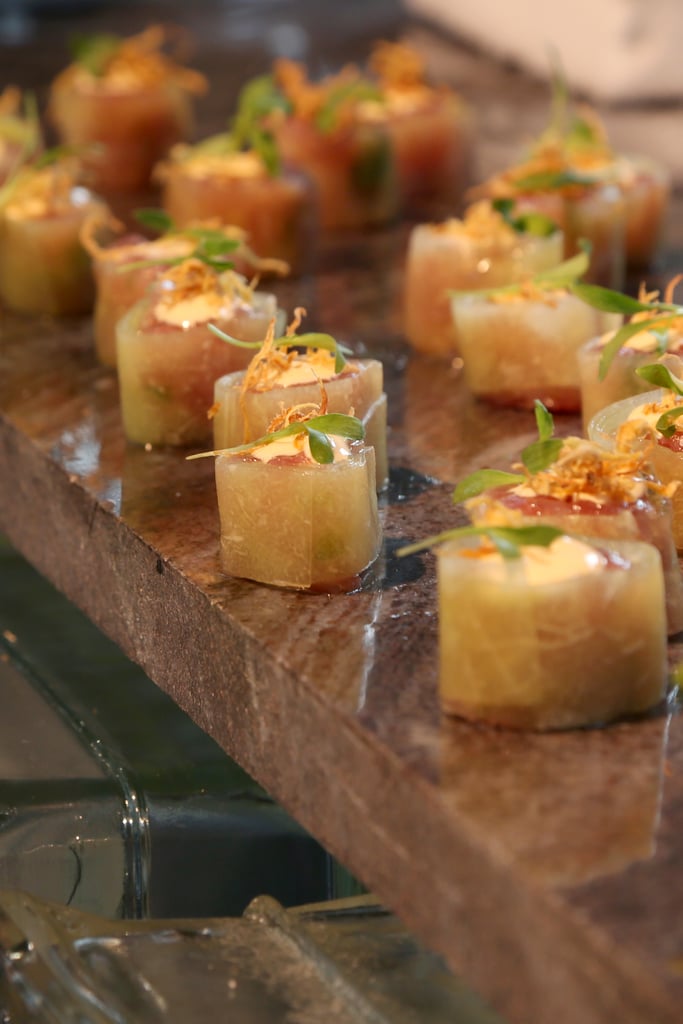 Chef Matthew Harley of Rebecca Jean Catering [10] employed an inventive wrap for raw tuna: thinly sliced honeydew! But if those knife skills seem too ambitious, it's still a great pairing to try. He topped his with fried frizzled ginger and miso cream.
Goat Cheese Fondue
Fondue is making a resurgence in the food world. We recently made Tupelo Honey Cafe's pimento cheese version [11], but we can't help but dream of whipping up this goat cheese fondue, served by chef Mike Yakura of Dobbs Ferry Restaurant [12]. He dolloped it over roasted cherry tomatoes and crostini.
Thai Tea Frozen Custard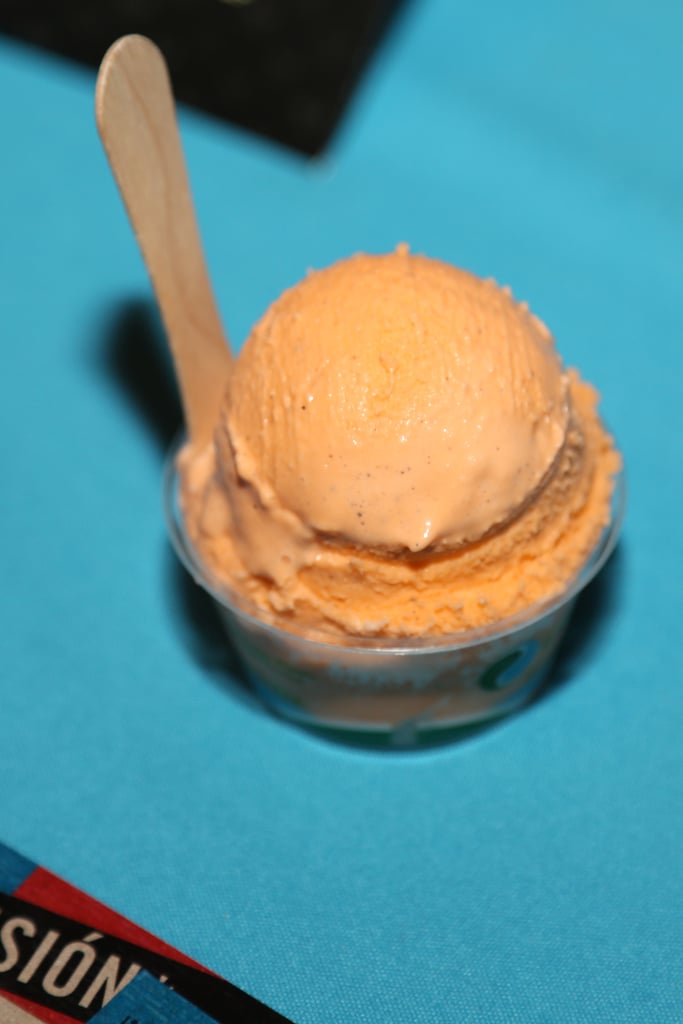 Jason Angeles of Frozen Kuhsterd [13] has come up with our new favorite custard flavor: Thai tea. Since the orange-hued tea is typically ultrasweet and made with condensed milk (or half and half), it seems like a no-brainer to turn it into frozen-custard form!
Pickled Blueberries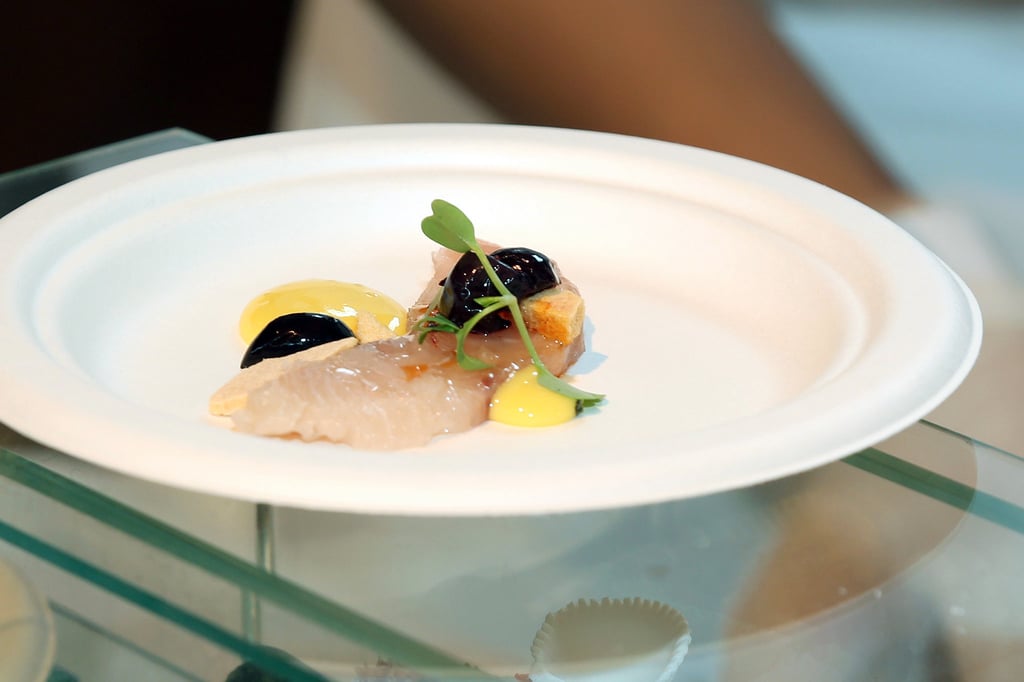 We've never thought to pickle blueberries before, but thanks to chef Kevin Tanaka of Navio [14] at the Ritz-Carlton Half Moon Bay we now know they offer a tart, slightly sweet complement to raw fish like yellowtail.