Eggs on Pizza: Love Them or Hate Them?
How Do You Feel About Eggs on Pizza?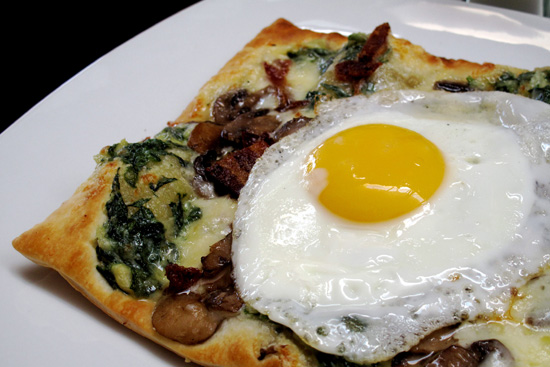 Before huevos rancheros, egg-topped pizzas (like the one pictured here from San Francisco's Rigolo Café) were my brunch dish of the moment. Although salad-topped pizzas were never my thing, there's something sensational about the way an over-easy fried egg adds body to a charred, thin-crust pizza. My guy, however, begs to differ. He maintains that eggs "simply don't belong on a pizza." What do you think?