The Emeril Lagasse Show to Debut on ION Network March 28
Emeril Adds Spice to ION Network With New Talk Show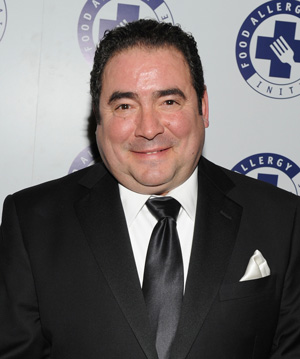 These days, talk show shuffles seem to be all anyone can talk about. Now, it's time to add another to the revolving door of talk show hosts: Emeril Lagasse.
The veteran celebrity chef is following in Rachael Ray's footsteps to host a talk show of his own. The Emeril Lagasse Show, as it'll be called, will air Sundays at 8 p.m., beginning March 28 on the ION Television Network. According to ION, the show, which will be filmed in New York City in front of a live studio audience, will "capture Emeril's passion for people, entertainment, music, food and celebration."
Considering I hardly know what the ION network is — and the fact that I can think of a few other shows I'd rather be watching — I'm not sure about the potential of Emeril's new gig. Do you think it will take off?