Emeril Lagasse to Star in Game Show Pilot For CBS
Emeril Lagasse Cooks Up Game Show Pilot For CBS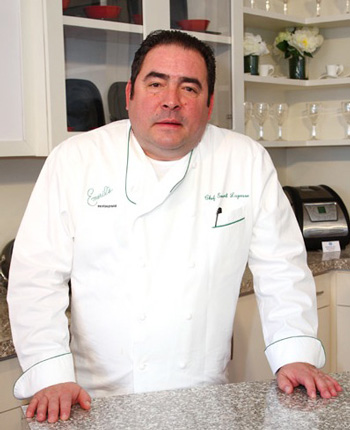 Emeril Lagasse is back in a big way: Martha helped save his empire, and this Summer he'll return to the Food Network with Emeril's Fresh Food Fast on the brand-new Cooking Channel. On top of it all, we've just learned he'll be starring in a pilot for a new game show on CBS.
The still-untitled project is a hybrid cooking show and game show. For a prize, members of the studio audience will face off at the stove under the guidance of Emeril himself. According to Deadline, the pilot could potentially replace the CBS departing daytime soap As the World Turns.
Although his pork fat-and-garlic laden cooking isn't my favorite style, I'm happy to see that Emeril — one of the very first TV successes of his culinary generation — is returning to his roots. Would you tune in to watch this game show?