Emmy Party Ideas
From Drinks to Dessert: A Decadent Emmy Party Menu Sans Silverware
The Primetime Emmy Awards are tomorrow, making it the perfect excuse to invite over a few friends and pull together a decadent (but hassle-free) menu for this star-studded event. From spicy marinated olives to luxurious chocolate-covered strawberries, these recipes are easy to prepare and eat (no silverware required!), so you can spend more time huddled near the TV, placing bets on your favorite nominees.
Vieux Carré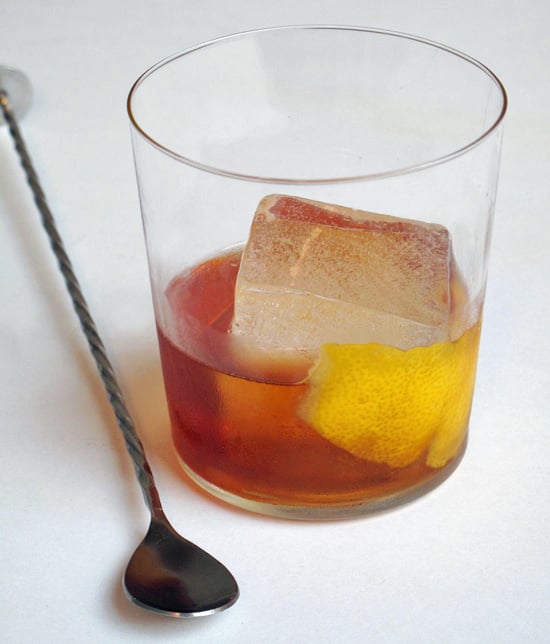 Similar to a Manhattan but a little smoother, a Vieux Carré is a sophisticated way to start the viewing party and a clever nod to Mad Men's many nominations. Guests will marvel that the beverage — made of rye whiskey, sweet vermouth, and angostura bitters — slides down easily. For an elegant presentation, serve it in a lowball glass with a single giant ice cube.
Spicy Marinated Olives
Making your own marinated olives is easier than it looks, especially since precise measurements aren't as crucial for the dish's success. Don't forget to serve these with a bowl for the pits.
Keep reading for the rest of the menu.
Bite-Sized Twice-Baked Potatoes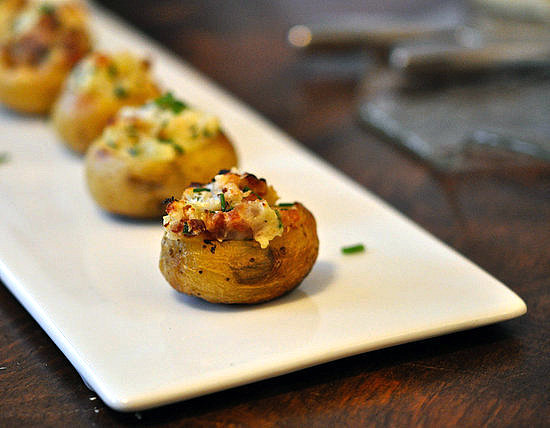 These bite-sized twice-baked potatoes are similar to their larger counterparts, yet don't require a fork and knife — perfect for dining on the couch during your viewing party. This fully loaded potato requires a longer time commitment; however, with the right tool (a melon baller), assembly is a relatively pain-free, and their robust flavor is worth the extra effort.
Prosciutto-Wrapped Figs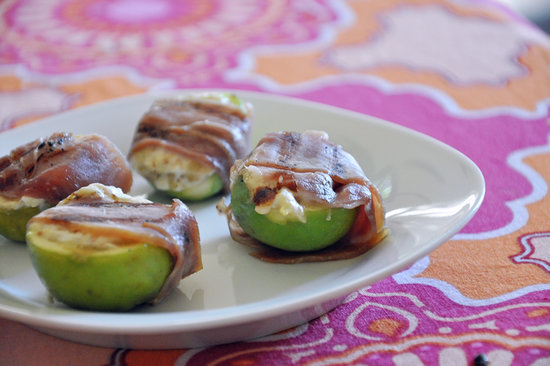 These figs in a blanket are the Fall equivalent of proscuitto and melon. Since these are best served at room temperature, they can safely rest on the coffee table for easy grabs throughout the award ceremony.
Chocolate-Covered Strawberries
Chocolate-covered strawberries seem far more luxurious than their simple assemblage would suggest. Melt the chocolate of your choice and start dipping! It's a quick dessert that's as rich as the Emmys themselves.