Epoisses Cheese
Taste Epoisses, the "King of All Cheeses"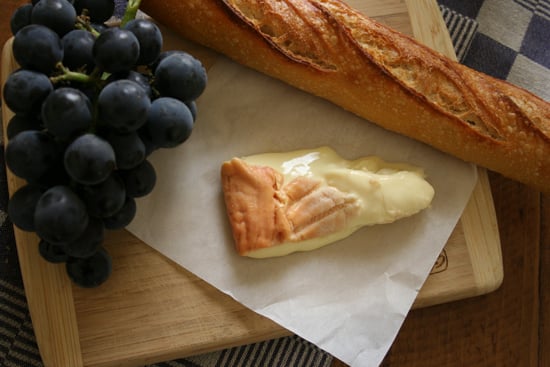 Napoleon loved it, and Jean Brillat-Savarin, a famous French epicurean, dubbed it the "king of all cheeses." Époisses de Bourgogne is a creamy, semisoft white cheese with a runny interior and a distinct wrinkled orange rind that was created in the 16th century by a group of Cistercian monks living in Époisses, France. Women in the region learned the unique method, and carried the tradition until World War II, when production of the cheese nearly died out.
Read how Époisses was rediscovered.
In 1956, Roberta and Simone Berthaut sought out to learn the method from surviving cheese makers and re-introduced the beloved Époisses cheese with the Fromagerie Berthaut branding. Today, Fromagerie Berthaut still produces the cheese, and if you have a good specialty cheese shop nearby, there's a high chance they'll carry Époisses Berthaut.
At room temperature, Époisses is runny like brie and smells very ripe and earthy. Because the cheese is initially washed in salt water, it's extremely salty and has a rich flavor profile that is reminiscent of beef broth. During the fermentation process, the wheels are regularly washed in Marc de Bourgogne, or a local pomace brandy, which gives the cheese its woody flavor and pungent aroma. Époisses has a creamy, buttery spreadability and pairs well with a sourdough baguette and Burgundy wine. Because of its runny consistency, rest the cheese on a bit of parchment paper to keep your board clean. During September and October, you can also enjoy Époisses with Concord grapes. Have you ever tried Époisses? What's your favorite French cheese?