Exclusive Interview With Food Network's Ellie Krieger
Ellie Krieger Offers Advice For Healthy Summer Grilling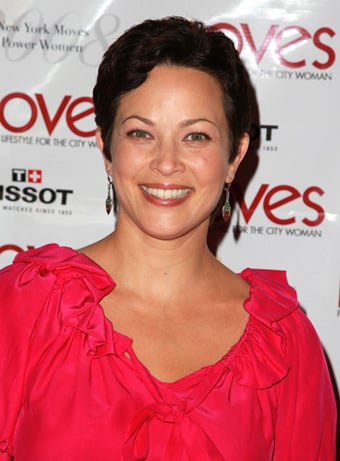 Now that warm weather's arrived, it's finally time for bikini season. But Summer also means road trips, state fairs, ribs, and lots of ice cream. So what's a girl to do?
I asked cookbook author Ellie Krieger, host of the Food Network show Healthy Appetite with Ellie Krieger, how she manages to make sumptuous yet healthful food during grilling season. Hear what she has to say after the jump.
YumSugar: What do you like to throw on the grill?
Ellie Krieger: So many more things work on the grill than people realize. Summer produce is so alluring, and most of it tastes great on the grill.
A lot of people don't even think to grill corn, or portobello mushrooms, or lettuce. Use a heartier lettuce like romaine or butter lettuce, slice in half lengthwise, brush with oil and a little salt, and it transforms it. And maybe a little brush of balsamic. Any stone fruit: peaches, plums, nectarines. Cherries with balsamic. You could even make a grilled fruit salad. Throw a whole fish on the grill, Greek-style. Brush it with oil and grill so it gets a nice char. Stuff the cavity, then when done, pour olive oil, oregano, salt and pepper, and lemon juice. That's the thing about Summer: It can be simple yet delicious. It's prime time for that.
YS: What will you and your family make on Father's Day?
EK: We make stuffed burgers. We'll [use] 90 percent or higher lean beef or ground turkey. A smart sized portion of meat is 3 ounces. If you make 3 oz burgers, they're small-ish, so I take that same size, but make two patties out of it, and in the middle I put either sauteed mushrooms and onions, spinach and feta, or roasted red peppers and olives. Then I put [the two patties] together, and have taken that 3 oz of meat and made this big, fat, juicy burger that gives you that wow factor.
YS: How would you recommend revving up the meal options on a Summer road trip?
EK: If you have a cooler, the sky's the limit. Keep bottles of water spiked with cucumber and citrus. It can be really refreshing and prevent you from reaching for sugary beverages. One of my favorite go-to lunches is an upgraded peanut butter sandwich, with a whole grain wrap, natural peanut butter, bananas and dates, and a sprinkle of cinnamon. I find it [also] works really well with slices of mango and a sprinkle of cinnamon; you get that juiciness from the fruit and that peanut butter satisfaction, a nice contrast of textures and tastes, and you're able to eat with your hands.
YS: Your show has just been moved to the Cooking Channel. What do you think of the new network?
EK: I was just watching some of the nighttime programming, and I think it's fun. It's really for foodies, and people who are passionate about food. It can get into more niche programs, and more freely explore ideas, because it's not trying to reach every single person in America. It's fun to be able to have an outlet for that.
YS: What else is in the pipeline for you?
EK: I'm going to the White House to help launch the Chefs Move to Schools program. I've been really active in that. I'm also working on my next book, which is due to come out in 2011.