FDA Requires New Labeling on Numerous Packaged Foods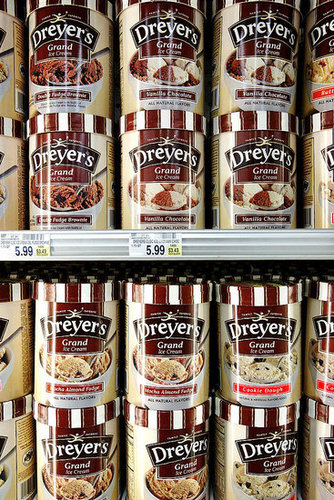 The Food and Drug Administration (FDA) has issued violations to a number of food companies — among them, Nestlé, POM, Gorton's, and Diamond Foods — demanding they make changes to their product labels. The government agency is cracking down on health assertions, issuing letters to 17 companies for 22 products, alleging they violate the Food, Drug, and Cosmetic Act.
Among the offenders? Dreyer's Ice Cream for a zero-gram trans-fat claim, Spectrum organic vegetable shortening for the term "cholesterol free," and other items for use of nutrition claims such as "healthy," which have stringent definitions. The FDA also said it will lobby for calorie and nutrient labeling on the front of food packages.
I'm glad the FDA is invested in honest health and nutritional claims for consumers. Have you ever been wary of the words on certain packaged foods?