FDA Reviews Genetically Engineered Salmon
Would You Eat Genetically Altered Salmon?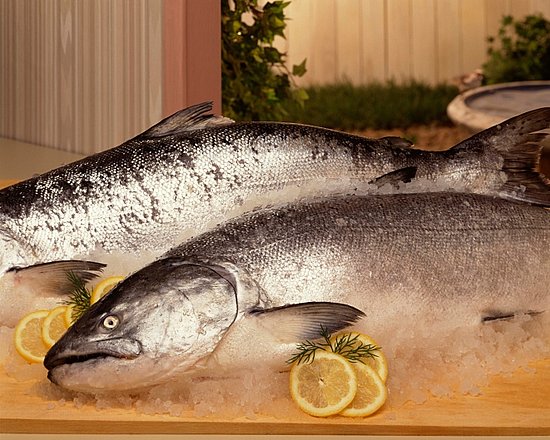 This Fall, the Food and Drug Administration (FDA) will decide whether a new variety of genetically engineered salmon can be sold in supermarkets. If approved, the fish would be the first genetically engineered animal that people could eat. The Atlantic salmon, developed by AquaBounty Technologies, borrows genes from a fish called ocean pout, and develops at twice the normal rate, growing to market size in 16 to 18 months rather than three years. Even if the FDA deems it safe and environmentally and nutritionally sound, it wouldn't become available for a few years. Still, it could open the floodgates for other genetic engineering of animals, which likely wouldn't be labeled as such. Where do you stand on the issue?