FDA Says Seafood Safe to Eat, but Gulf Fishermen Still Struggle
Do You Pay Attention to Where Your Seafood Comes From?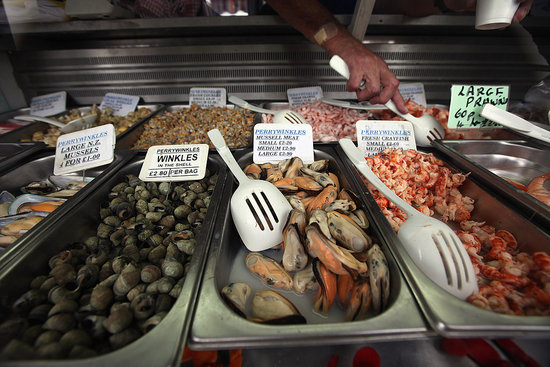 On Friday the FDA concluded that, with less than one percent of 1,735 seafood tissue samples testing positive for trace chemicals, Gulf seafood is safe for public consumption. Yet six months after the BP oil spill, fishermen are still struggling. With many consumers unwilling to eat seafood that comes from the Gulf, the price of shrimp has dropped dramatically. In the wake of the FDA's announcement, are you willing to return to eating Gulf seafood? In general, do you pay attention to where your seafood hails from?