Farmigo Site Unveiled
Why We're Currently Freaking Out For Farmigo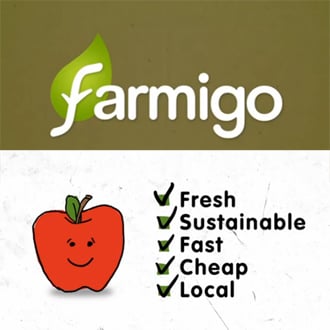 We've been proponents of farm-to-table dining, farmers markets, and CSA boxes for some time, but sometimes finding these resources can be tough, especially if you don't live in a city with a strong local food movement. But there's a new service that may be the answer to your foodie prayers.
As part of the TechCrunch Disrupt Battlefield, a new service is in town: a website called Farmigo. According to TechCrunch, Farmigo is "looking to make these CSAs more accessible, more popular, and more efficient — disrupting the way you set about buying your produce." The premise is simple. Type in your zip code and find a location that's convenient for you. Select a producer and find a subscription that works for you. Pick up your food and enjoy. Be sure to check out the super cute video Farmigo provided, explaining the service and all its splendors.
There are so many benefits to eating farm-to-table and supporting local farmers; we could go on for days. Do you think you'll utilize this site or try out a CSA subscription? Or do you still prefer to pick up your fruits and veggies from a farmers market or grocery store without any commitment?