 If you consider a frittata to be a breakfast-only dish, think again. With its Asian flavors and fresh Spring vegetables, this vegetarian frittata is ideal for dinner. It's healthy because there's no cheese or cream involved, yet filling thanks to a hearty helping of bok choy, green onions, and asparagus.
The recipe finishes off the frittata with a drizzle of sesame oil, but unless you plan to use it in the future, there's no need to purchase this pricey ingredient. To look at the recipe please
.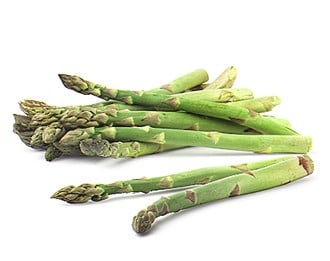 Ingredients
2 tablespoons cooking oil
3 scallions including green tops, sliced thin
1 teaspoon grated fresh ginger
1 clove garlic, minced
1 small head bok choy (about 3/4 pound), cut into 1-inch pieces
3/4 pound asparagus, tough ends snapped off and discarded, spears cut into 1-inch pieces
3/4 teaspoon salt
9 eggs, beaten to mix
1/4 teaspoon fresh-ground black pepper
1 teaspoon Asian sesame oil
Directions
Heat the oven to 325°. In a medium cast-iron or ovenproof nonstick frying pan, heat the cooking oil over moderate heat.
Add the scallions, ginger, and garlic and cook, stirring, until fragrant, about 30 seconds. Add the bok choy and cook, stirring, until the leaves wilt, about 2 minutes.
Add the asparagus and 1/2 teaspoon of the salt and continue to cook, stirring occasionally, until the vegetables are almost tender, about 3 minutes more.
Evenly distribute the vegetables in the pan and then add the eggs, pepper, and the remaining 1/4 teaspoon of salt. Cook the frittata, without stirring, until the edges start to set, about 2 minutes.
Put the frittata in the oven and bake until firm, about 25 minutes. Drizzle the sesame oil over the top.
Serves 4.
Information
Category

Main Dishes, Eggs