Fast & Easy Dinner: Beef and Cabbage Wraps
Fast & Easy Dinner: Beef and Cabbage Wraps If BBQ gurus Pat and Gina Neely were to make a Mexican burrito, it would probably look a lot like this dish. The filling is a simple mixture of ground beef, onion, corn, and bottled barbecue sauce. Instead of a salsa or guacamole topping, a heaping spoonful of crunchy coleslaw is placed atop the meat.
Although cheese isn't on the ingredient list, a sprinkling of cheddar cheese is a welcome addition. To look at the recipe,
.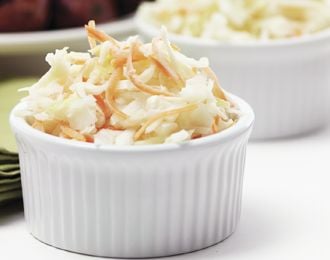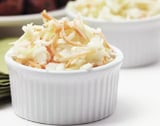 Ingredients
8 8-inch flour tortillas
12 oz. lean ground beef
1/2 cup chopped onion (1 medium)
1 cup frozen or fresh whole corn kernels
1/2 to 2/3 cup bottled barbecue sauce
2 cups packaged shredded cabbage with carrot (coleslaw mix)
Directions
Wrap tortillas tightly in foil; place on baking sheet. Heat in 350 degrees F oven 10 minutes or until heated through.
Meanwhile, in large skillet cook beef and onion until beef is brown and onion is tender. Drain. Stir in corn and 1/3 cup barbecue sauce. Cook and stir until heated through.
To serve, spread one side of tortillas with some of the remaining barbecue sauce. Spoon about 1/2 cup filling on each tortilla. Add shredded cabbage mix. Roll to make wraps.
Makes 4 wraps.
Information
Category

Main Dishes, Beef