Fast & Easy Dinner: Beef and Sweet Potato Pan Roast
Fast & Easy Dinner: Beef and Sweet Potato Pan Roast The classic pot roast gets a quick, modern makeover in this delicious recipe. Instead of slow roasting a large piece of meat, petite pieces of beef tenderloin are pan seared.
Then, they're tossed with fleshy sweet potatoes for a rapid roast in the oven. This recipe also uses the last of the season's cherry tomatoes.
A fresh parsley gremolata finishes off this robust dish. To make this meal for your family,
.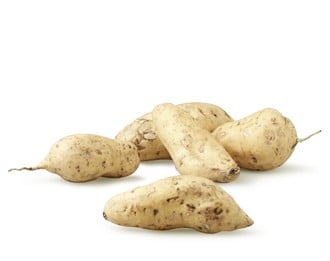 Beef and Sweet Potato Pan Roast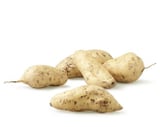 Ingredients
1 Tbsp. dried Italian seasoning
1 Tbsp. bottled roasted minced garlic
1 tsp. salt
1/2 tsp. crushed red pepper
3 Tbsp. olive oil
2 lb. medium orange and/or white sweet potatoes, cut into 1-inch wedges
4 6- to 8-oz. beef shoulder petite tenders* or 1-1/2 to 2 lb. beef tenderloin
1 cup cherry tomatoes
Chopped Parsley Topping, recipe below
Directions
Preheat oven to 425 degrees F.
In a bowl combine Italian seasoning, garlic, salt, and crushed red pepper. Stir in olive oil. Divide seasoning mixture between two large self-sealing plastic bags.
Place sweet potatoes in one bag; shake to coat potatoes. Spread potatoes in a single layer on greased shallow roasting pan. Roast, uncovered, for 15 minutes.
Meanwhile, place beef tenders in remaining bag. Shake to coat. In a skillet brown beef tenders over medium-high heat, turning to brown evenly.
Stir sweet potatoes in roasting pan and push to edges of pan. Place beef tenders in center of pan. Roast, uncovered, for 5 minutes.
Add tomatoes; roast 10 to 15 minutes more or until instant-read thermometer inserted in center of thickest part of tenders registers 145 degrees F for medium-rare or 160 degrees F for medium doneness.
Let stand for 10 minutes before carving. Sprinkle with Chopped Parsley Topping and serve.
Serves 6.
Chopped Parsley Topping: Stir together 1/4 cup snipped fresh parsley; 2 teaspoons finely shredded orange peel; 2 cloves garlic, minced; and 1/8 teaspoon salt.
*The versatile petite tender is relatively new to the market. This juicy, lean cut from the top of the shoulder requires little or no marinating. Serve it roasted, grilled, or stir-fried. Each tender serves two.
Information
Category

Main Dishes, Beef

Cuisine

North American