Fast & Easy Dinner: Black Beans and Rice
Fast & Easy Dinner: Black Beans and Rice Rice and beans are a delicious classic food combination. Chock full of vegetables, this recipe highlights the flavor of black beans. A pinch of cumin adds smokiness and a splash of red wine vinegar provides a tang. Serve the beans over your favorite type of rice for a hearty meal. To take a look at the recipe,
.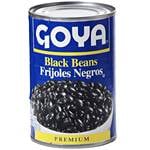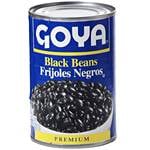 Ingredients
2 teaspoons kosher salt
2 1/2 tablespoons olive oil
2 cups long-grain rice
1 medium onion, chopped (1 cup)
1 large green or red pepper, chopped (1 ½ cups)
2 medium cloves garlic, minced (1 tablespoon)
2 15-ounce cans black beans, undrained
1 cup chicken or vegetable broth
2 tablespoons red wine vinegar
2 bay leaves
1/2 teaspoon freshly ground black pepper
1/4 teaspoon ground cumin
1/2 cup sliced scallions (optional)
Directions
In a medium saucepan, combine 4 cups of water with 1 teaspoon of the salt and 1 ½ teaspoons of the olive oil. Bring to a boil.
Stir in the rice, cover, and reduce heat to low. Cook for 20 minutes or until the rice is tender.
In a large saucepan, heat the remaining olive oil over medium heat. Sauté the onion, green or red pepper, and garlic until the vegetables have softened, about 5 minutes.
Add the beans, broth, vinegar, bay leaves, black pepper, cumin, and remaining salt. Cover and bring to a boil.
Reduce heat to low and let simmer for 10 minutes; remove the bay leaves.
Spoon the beans over the rice and sprinkle with the scallions, if desired. Serve warm.
Serves 4-6.
NUTRITION PER SERVING: CALORIES 427(17% from fat); FAT 8g (sat 1g); PROTEIN 13mg; CALCIUM 73mg; SODIUM 1,289mg; FIBER 10g; CARBOHYDRATE 73g; IRON 5mg
Information
Category

Rice, Main Dishes

Cuisine

Cajun/Creole