Fast & Easy Dinner: Broccoli Pesto Spaghetti
Fast & Easy Dinner: Broccoli Pesto Spaghetti Fresh pesto, tossed with pasta is one of my favorite summer meals. Although I'm tempted to make basil pesto in the Spring, I don't because basil is not in season yet. Luckily, there are lots of other scrumptious vegetables that can be used instead of basil. This variation is made with broccoli, garlic, and Parmesan cheese. Serve with plenty of cracked pepper, extra cheese for sprinkling, and a chilled glass of wine. Take a look at the recipe,
.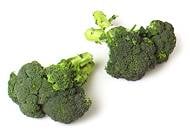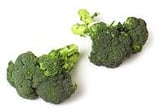 Ingredients
1 package (16 ounces) spaghetti or thin spaghetti
1 bag frozen chopped broccoli or 16 ounces fresh broccoli
1 cup chicken or vegetable broth
1/4 cup Parmesan cheese, grated
2 tablespoons olive oil
1 small garlic clove
1/4 teaspoon salt
Coarsely ground black pepper
Directions
In saucepot, prepare pasta in boiling salted water as label directs.
In saucepan, prepare broccoli as label directs. If using fresh broccoli, blanch in boiling water for 2-3 minutes until cooked through and vibrant green in color.
In food processor, with knife blade attached, blend cooked broccoli, broth, Parmesan, olive oil, garlic, and salt until smooth, stopping processor occasionally to scrape down side.
Drain pasta; toss with broccoli pesto. Sprinkle with coarsely ground black pepper to serve.
Serves 4.
Information
Category

Pasta, Main Dishes

Cuisine

Italian