Fast & Easy Dinner: Bulgur With Leeks and Swiss Chard
Fast & Easy Dinner: Bulgur With Leeks and Swiss Chard Bulgur, the grain common to tabouleh, makes a scrumptious staple in this quick vegan recipe. Leafy green Swiss chard provides nutrients, while mushrooms add an earthy heartiness to the one-pot dish. Although the recipe is simple, the flavors are rich and filling. Pair with a glass of red wine and some cheese for a luxurious weeknight meal. To look at the recipe,
.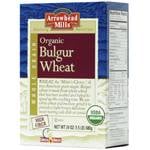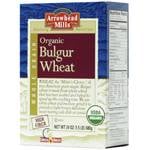 Ingredients
2 Tbs. olive oil
2 medium-size leeks, white and tender green parts chopped
1 lb. Swiss chard, stems cut into 1-inch pieces, leaves torn into large pieces
2 cups sliced mushrooms
4 cloves garlic, minced (about 4 tsp.)
2 3/4 cups low-sodium vegetable broth
1 cup bulgur
Directions
Heat oil in large pot over medium-high heat. Add leeks and chard stems, and cook 4 minutes, or until softened, stirring often.
Add mushrooms, and cook 5 minutes, or until softened, stirring occasionally.
Add garlic and chard leaves. Cover, and cook 5 minutes, or until leaves are wilted, stirring occasionally. Season with salt and pepper.
Stir in broth and bulgur. Bring to a boil, reduce heat to medium low, cover, and simmer 10 minutes, or until liquid is absorbed and bulgur is tender. Remove pan from heat, and serve.
Serves 4.
Information
Category

Grains , Main Dishes