Fast & Easy Dinner: Chicken and Asparagus Skillet
Fast & Easy Dinner: Chicken and Asparagus Skillet Don't underestimate the power of your microwave! When cooking quick dinners, it can be an invaluable tool. In this recipe it's used to rapidly steam asparagus and summer squash.
The vegetables are topped with a chicken bacon mixture and a broth sauce. The final dish is filling and succulent. To take a look at the recipe, please
.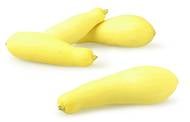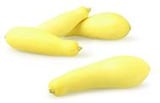 Ingredients
8 skinless, boneless chicken thighs
3 slices bacon, coarsely chopped
1/2 cup chicken broth
1 lb. asparagus spears, trimmed
1 small yellow summer squash, halved crosswise and cut in 1/2-inch strips
4 green onions, cut in 2-inch pieces
Directions
Sprinkle chicken with salt and pepper.
In 12-inch skillet cook chicken and bacon over medium-high heat 12 minutes, turning to brown evenly. Carefully add broth; cover and cook 3 to 5 minutes more or until chicken is tender and no longer pink (180 degrees F).
Meanwhile, in microwave-safe 2-quart dish combine asparagus, squash, and 2 Tbsp. water. Sprinkle salt and pepper.
Cover with vented plastic wrap. Cook on 100% power (high) 3 to 5 minutes, until vegetables are crisp-tender, stirring once.
Transfer to plates. Drizzle cooking liquid; top with chicken, bacon, and onions.
Serves 4.
Information
Category

Poultry, Main Dishes

Cuisine

North American