Fast & Easy Dinner: Chicken and Lemon-Broccoli Alfredo
Fast & Easy Dinner: Chicken and Lemon-Broccoli Alfredo When a recipe calls for a canned sauce make the sauce your own by adding fresh herbs, savory spices, or grated cheese.
In this dish a refrigerated container of light Alfredo sauce is jazzed up with lemon zest and several grinds of black pepper. Served over seared chicken breasts and sautéed vegetables, it makes for a delicious and crowd pleasing meal. Sound scrumptious? Wait until you check out the recipe:
.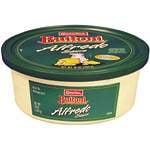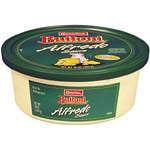 Ingredients
4 small skinless, boneless chicken breast halves
Salt and pepper
8 oz. mushrooms, halved
1 Tbsp. olive or cooking oil
1 lemon
3 cups fresh broccoli florets
1 10-oz. container refrigerated light Alfredo pasta sauce
Directions
Season chicken with salt and pepper. In large skillet brown chicken and mushrooms 4 minutes in hot oil, turning chicken halfway through.
Meanwhile, shred 2 teaspoons lemon peel; set aside.
Slice lemon.
Add broccoli and lemon slices to skillet.
Cover; cook 8 minutes or until chicken is done (170 degrees F on an instant-read thermometer).
Place chicken and vegetables on plates. Add Alfredo sauce to skillet; heat through.
Serve with chicken. Add lemon peel and pepper.
Serves 4.
Information
Category

Poultry, Main Dishes

Cuisine

North American