Fast & Easy Dinner: Chicken Noodle Soup With Dill
Fast & Easy Dinner: Chicken Noodle Soup With Dill There is nothing quite as comforting as chicken soup: it's soothing, warming, and simply scrumptious. You don't need all day to make a pot of this restorative soup; this recipe comes together in under an hour.
Whole-wheat egg noodles make it a healthy variation, while minced ginger and dill add a delightful freshness. To check out the recipe for this classic soup,
.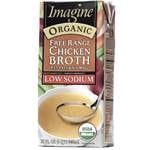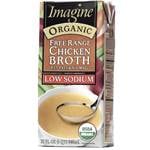 Ingredients
10 cups reduced-sodium chicken broth
3 medium carrots, diced
1 large stalk celery, diced
3 tablespoons minced fresh ginger
6 cloves garlic, minced
4 ounces whole-wheat egg noodles (3 cups)
4 cups shredded cooked skinless chicken breast (about 1 pound)
3 tablespoons chopped fresh dill
1 tablespoon lemon juice, or to taste
Directions
Bring broth to a boil in a Dutch oven.
Add carrots, celery, ginger and garlic; cook, uncovered, over medium heat until vegetables are just tender, about 20 minutes.
Add noodles and chicken; simmer until the noodles are just tender, 8 to 10 minutes. Stir in dill and lemon juice.
Serves 6.
NUTRITION INFORMATION: Per serving: 267 calories; 4 g fat (2 g sat, 1 g mono); 90 mg cholesterol; 18 g carbohydrate; 38 g protein; 2 g fiber; 329 mg sodium; 330 mg potassium.
Nutrition bonus: Vitamin A (104% daily value).
1 Carbohydrate Serving
Information
Category

Main Dishes, Soup