Fast & Easy Dinner: Chicken and Onion Pizza
Fast & Easy Dinner: Chicken and Onion Pizza Mexico meets Italy in this creative, uncomplicated pizza. Instead of using a traditional tomato sauce and mozzarella cheese, this recipe uses salsa and Monterey jack. If you like the heat normally associated with Mexican cuisine, use a hot salsa and pepper jack cheese. This pizza makes a great use of leftover chicken and can accommodate a variety of vegetables. Black olives, green onions, or bell peppers are scrumptious substitutions or add-ons. To learn how make it,
.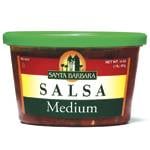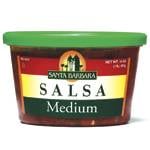 Ingredients
1 refrigerated pizza dough (10 ounces), or 1 prepared pizza crust, such as Boboli
2 teaspoons olive oil
1 medium-size onion (for about 3/4 cup sliced)
1 cup salsa
1 cup already-cooked chicken chunks
2 cups (8 ounces) shredded Monterey Jack cheese
Directions
Preheat the oven to the temperature specified on the pizza crust package. If using refrigerated dough, prepare the crust for baking and prebake if necessary, following the package directions.
Meanwhile, heat the olive oil in an 8-inch or larger skillet over medium heat. Peel the onion and slice it into rings, adding them to the skillet as you slice. Cook, stirring, until the onion is well browned and caramelized, about 7 minutes. Set aside.
Spread the salsa over the prepared crust. Chop the chicken into very small pieces and spread them over the salsa. Top with the onions and the cheese.
Bake the crust following the directions on the package until the cheese has melted and the crust reaches the desired crispness. Slice and serve.
Makes 1 pizza.
Information
Category

Main Dishes, Pizza

Cuisine

Italian