Fast & Easy Dinner: Chicken Tenders With Apricots and Sauteed Spinach
Fast & Easy Dinner: Chicken Tenders With Apricots and Sauteed Spinach Tonight use chicken breast tenders to create a rapid yet delicious meal. The kid friendly tenders cook quicker than whole chicken breasts, making them perfect for a Friday night.
Apricots make a thick, syrup-like sauce, and crisp, just wilted spinach rounds out the dish. Although the recipe calls for canned apricots, fresh ones would be equally scrumptious. To look at the recipe, which was created by our friends at MyRecipes.com,
.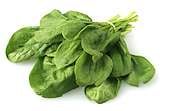 Chicken Tenders With Apricots and Sauteed Spinach
From Cooking Light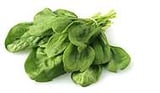 Ingredients
5 teaspoons olive oil, divided
1 1/2 pounds chicken breast tenders
1/4 teaspoon freshly ground black pepper
1/8 teaspoon salt
1 cup Italian-seasoned breadcrumbs
1 (16-ounce) can apricot halves in light syrup, undrained
1 tablespoon lemon juice
1/4 teaspoon salt
1 (10-ounce) package fresh spinach
Get more recipes at MyRecipes.com
Directions
Heat 1 tablespoon oil in a large nonstick skillet over medium-high heat.
Sprinkle chicken evenly with pepper and 1/8 teaspoon salt. Place chicken and breadcrumbs in a large zip-top plastic bag; seal bag, and shake to coat.
Add chicken to pan; cook 2 1/2 minutes on each side or until done.
Drain apricots in a colander over a bowl; reserve 1/2 cup liquid. Add apricot halves and 1/2 cup reserved liquid to pan; cover and cook 3 minutes or until the chicken is done. Remove chicken mixture from pan; keep warm.
Wipe pan with a paper towel. Heat 2 teaspoons oil in pan over medium-high heat. Add lemon juice, 1/4 teaspoon salt, and spinach; cook 3 minutes or until the spinach is slightly wilted. Serve spinach with chicken and apricots.
Serves 4 (serving size: about 4 ounces chicken, 3 apricot halves, and about 1/3 cup spinach).
Nutritional Information: CALORIES 432(18% from fat); FAT 8.8g (sat 1.6g,mono 5g,poly 1.3g); PROTEIN 46.2g; CHOLESTEROL 99mg; CALCIUM 131mg; SODIUM 819mg; FIBER 5g; IRON 4.6mg; CARBOHYDRATE 41.8g
Like the recipe above? Try out some of these other ones:
— Dinner Tonight Recipes in 45-Minutes or Less
— Quick and Easy Meal Ideas
— 10 Chicken Dinners for the Busy Cook
— Get More Chicken Recipes
Information
Category

Poultry, Main Dishes

Cuisine

North American