Fast & Easy Dinner: Chipotle Steak and Tomatoes
Fast & Easy Dinner: Chipotle Steak and Tomatoes This delicious dish places thick slices of grilled steak on a bed tomatoes and avocados. Flavored with spicy chipotle peppers in adobo, it's kind of like a deconstructed fajita with no tortilla. The recipe is super simple and comes together in mere minutes. Served with a cold beer, it makes a superb start to the weekend! Get it now when you
.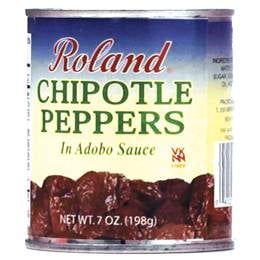 Ingredients
2 6- to 8-oz. beef shoulder petite tenders, or 2 6- to 8-oz. beef ribeye steaks
Salt and ground black pepper
1 canned chipotle pepper in adobo sauce, finely chopped plus 2 tsp. adobo sauce
1/4 cup olive oil
1/4 cup vinegar
3 medium (1 lb.) tomatoes, cut in thick slices
2 medium avocados, halved, pitted, peeled and sliced
1/2 of a small red onion, very thinly sliced (1/2 cup)
Directions
Sprinkle steaks lightly with salt and pepper. Spread each with 1 teaspoon adobo sauce.
For a charcoal grill, grill steaks on the rack of an uncovered grill directly over medium coals until desired doneness, turning once. Allow 10 to 12 minutes for medium rare (145°F) or 12 to 15 minutes for medium doneness (160°F). For a gas grill, preheat grill. Reduce heat to medium. Place steaks on grill rack over heat. Cover; grill as above.
Meanwhile, for dressing, in a screw-top jar combine the chopped pepper, olive oil, and vinegar. Shake to combine.
Slice steaks and arrange on serving plates with tomatoes and avocado slices. Top with onion slices and drizzle with dressing.
Serves 4.
Information
Category

Main Dishes, Beef

Cuisine

Mexican