 One of our favorite places to search for wonderful recipes is MyRecipes.com — the site that houses all of the recipes from several great food magazines like Cooking Light, Sunset, and Southern Living. We love the website so much that we've become fabulous friends and they're graciously providing this month's Fast & Easy dinner recipes!
To get things started, I've found this delicious and filling salad recipe. Here, the classic Cobb is jazzed up with a green goddess dressing packed with fresh herbs. It's a wonderfully scrumptious dinner —especially after yesterday's Mexican food overload — so get the recipe now and
.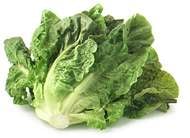 Ingredients
Dressing:
1/2 cup plain fat-free yogurt
1/4 cup reduced-fat mayonnaise
2 tablespoons chopped fresh flat-leaf parsley
3 tablespoons chopped green onions
1 tablespoon chopped fresh chives
3 tablespoons white wine vinegar
2 teaspoons anchovy paste
1 teaspoon chopped fresh tarragon
1/4 teaspoon freshly ground black pepper
1/8 teaspoon salt
1 garlic clove, minced
Salad:
8 cups torn romaine lettuce
1 cup trimmed watercress
1 1/2 cups chopped cooked chicken breast
2 tomatoes, each cut into 8 wedges (about 1 pound)
2 hard-cooked large eggs, each cut into 4 wedges
1/2 cup diced peeled avocado
1/4 cup (1 1/2 ounces) crumbled blue cheese
Get more recipes at MyRecipes.com
Directions
To prepare dressing, place first 11 ingredients in a blender or food processor; process until smooth. Chill.
To prepare salad, combine lettuce and watercress in a large bowl.
Place 2 cups lettuce mixture on each of 4 plates.
Arrange 6 tablespoons chicken, 4 tomato wedges, 2 egg wedges, 2 tablespoons avocado, and 1 tablespoon cheese over each serving. Serve each salad with 1/4 cup dressing.
Serves 4.
Nutritional Information: CALORIES 273(39% from fat); FAT 11.8g (sat 3.6g,mono 4.3g,poly 2.5g); PROTEIN 25.7g; CHOLESTEROL 158mg; CALCIUM 196mg; SODIUM 637mg; FIBER 3.8g; IRON 3.2mg; CARBOHYDRATE 16.3g
Like the recipe above? Try out some of these other ones:
— 7 Cool Salads Under 300 Calories
— Dinner Tonight Recipes in 45-Minutes or Less
— Eat Smart at CookingLight.com
— Get More Salad Recipes
Information
Category

Salads, Main Dishes