Fast & Easy Dinner: Coconut Chicken With Snow Peas
Fast & Easy Dinner: Coconut Chicken With Snow Peas Everyday chicken doesn't have to be boring, especially when using exotic ingredients.
With its coconut milk, fresh ginger, and fish sauce, this recipe is inspired by Thailand. It's surprisingly quick to make — you simply boil the sauce components and toss in the chicken pieces — and delicious to eat.
If you dislike cilantro, substitute finely chopped basil. For the recipe,
.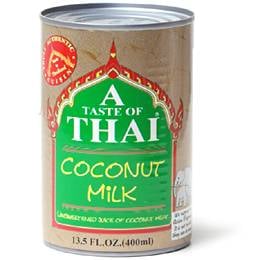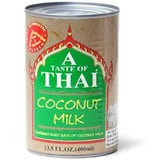 Ingredients
1 cup jasmine rice or long-grain white rice
1 can (14-ounce) light coconut milk
1 cup chicken broth
1 tablespoon cornstarch
4 thin slices fresh ginger
2 strips (3 inches each) fresh lime peel
1 pound skinless, boneless chicken-breast halves, cut into 1/2-inch-wide strips
6 ounces (about 2 cups) snow peas, strings removed
1 tablespoon less-sodium fish sauce
1/4 cup loosely packed fresh cilantro leaves, chopped
Lime wedges
Directions
Prepare rice as label directs.
Meanwhile, in 12-inch nonstick skillet, stir together coconut milk, broth, cornstarch, ginger, and lime peel; heat to boiling over medium-high heat, stirring frequently. Boil 1 minute.
Add chicken and snow peas to skillet; cover and cook 4 to 5 minutes longer or until chicken loses its pink color throughout.
Remove skillet from heat; stir in fish sauce and cilantro. Serve with rice and lime wedges.
Serves 4.
Information
Category

Poultry, Main Dishes

Cuisine

Other Asian