Fast & Easy Dinner: Coconut Lime Chicken Soup
Fast & Easy Dinner: Coconut Lime Chicken Soup This fragrant and scrumptious recipe is a cinch to throw together, making it the perfect midweek pick-me-up. It combines the exotic freshness of Thai cuisine with the comforting classic, chicken soup.
Although the ingredient list only calls for carrots, I plan on throwing in lots more vegetables like asparagus, green onions, and mushrooms. Feel free to do the same! To get the recipe, which is a great use for leftover chicken,
.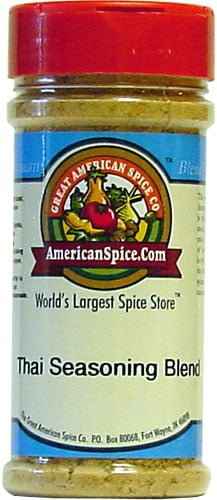 Coconut Lime Chicken Soup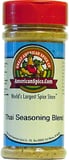 Ingredients
1 2- to 2-1/2-lb. deli-roasted chicken
1 15-oz. can unsweetened coconut milk
2 cups water
1/4 cup lime juice (2 medium limes)
3 medium carrots, thinly-sliced diagonally (about 1-1/2 cups)
1 Tbsp. soy sauce
2 tsp. Thai seasoning blend
1/4 tsp. salt
Fresh cilantro, optional for serving
Lime wedges optional for serving
Directions
Remove and discard skin and bones from chicken. Shred chicken.
In large saucepan combine shredded chicken with coconut milk, water, lime juice, sliced carrots, soy sauce, the 2 teaspoons Thai seasoning and salt.
Bring to boiling; reduce heat and simmer, covered, 8 minutes or until carrots are crisp-tender.
To serve, sprinkle bowls of soup with additional Thai seasoning and cilantro. Pass lime wedges.

Serves 4.
Information
Category

Main Dishes, Soup

Cuisine

Other Asian