Fast & Easy Dinner: Couscous Paella
Fast & Easy Dinner: Couscous Paella Paella — Spain's most well known rice dish — is not necessarily a great option for a quick and simple dinner. However, using couscous instead of rice cuts the cook time in half without reducing the flavor or integrity of the dish. There is a lot of chopping and sautéing in the traditional version, but this couscous variation comes together rapidly with minimal chopping. Smoky kielbasa provides heat, and cherry tomatoes add freshness.
For the recipe,
.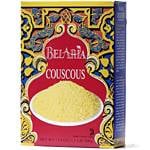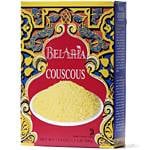 Ingredients
1 can (14 1/2 ounces) chicken broth
1 package (10-ounce or 1 1/2 cups) couscous
1 package (10-ounce) frozen peas
2 teaspoons olive oil
1 red or green pepper, diced
2 ounces low-fat kielbasa (smoked Polish sausage), sliced
12 ounces skinless, boneless chicken breast, cut into 1-inch pieces
1 clove garlic, crushed with garlic press
1/2 teaspoon salt
1/4 teaspoon dried thyme leaves
1/4 teaspoon coarsely ground black pepper
1 1/2 cups cherry tomatoes, each cut in half
Directions
In 3-quart saucepan, heat chicken broth and 1/4 cup water to boiling over high heat.
Remove saucepan from heat; stir in couscous and frozen peas. Cover saucepan and let stand 5 minutes or until ready to use.
Meanwhile, in nonstick 12-inch skillet, heat olive oil over medium-high heat until hot. Add red or green pepper and kielbasa and cook 5 minutes, stirring occasionally.
Add chicken, garlic, salt, thyme, and black pepper, and cook until chicken loses its pink color throughout, about 5 minutes, stirring occasionally.
Remove skillet from heat, and stir in cherry-tomato halves.
Fluff couscous with fork; add to chicken mixture in skillet, and toss gently until combined.
Serves 4.
Information
Category

Grains , Main Dishes

Cuisine

Spanish/Portuguese