Fast & Easy Dinner: Crab Quiche
Fast & Easy Dinner: Crab Quiche With a store bought pie crust, a quiche comes together in minutes. This quick quiche features crab meat, fresh herbs, and grated cheese mixed together in a warm, fluffy custard.
Once you have the technique down, you can make hundreds of quiche variations. Sun dried tomatoes, red bell peppers, or sautéed mushrooms would be delicious substitutes for a vegetarian version. Don't have crab meat? Stir in chunks of peppered turkey or cubes of ham.
To look at the recipe, which also makes a great leftover for lunch,
.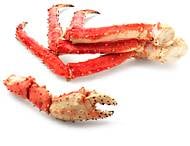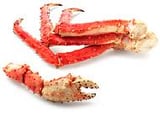 Ingredients
1 (1-lb) king crab leg, thawed if frozen, or 1/2 lb lump crabmeat, picked over
4 large eggs
2 cups heavy cream
2 tablespoons finely chopped fresh chives
2 tablespoons finely chopped fresh parsley
2 tablespoons finely chopped fresh cilantro
1/2 teaspoon seafood seasoning such as Paul Prudhomme's
1/2 teaspoon salt
1/4 teaspoon black pepper
1/8 teaspoon freshly grated nutmeg
2 oz coarsely grated Monterey Jack cheese (1/2 cup)
2 oz coarsely grated Swiss cheese (1/2 cup)
1 ready made pie crust
Directions
If using crab leg, hack through shell with a large heavy knife and cut meat into 1/2-inch pieces. Discard shell.
Whisk together eggs, cream, herbs, seafood seasoning, salt, pepper, and nutmeg, then stir in cheeses and crabmeat.
Pour into ready made crust and bake until filling puffs and is no longer wobbly in center when quiche is gently shaken, 40 to 50 minutes.
Cool in pie plate on rack 15 minutes.
Serves 8.
Information
Category

Main Dishes, Shellfish

Cuisine

French