Fast & Easy Dinner: Cumin Chicken With Black Beans
Fast & Easy Dinner: Cumin Chicken With Black Beans Take a flavorful trip south of the border with this cumin and cayenne scented chicken dish. Pounded chicken breast halves and canned black beans make this meal come together in a flash.
First the chicken is seared, then the black beans are sautéed with vegetables in the pan drippings. Sound delish? Wait till you taste this healthy and provocative dish! To get the recipe,
.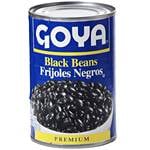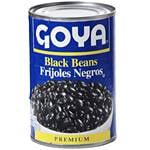 Ingredients
2 boneless, skinless chicken breast halves
1 teaspoon ground cumin
1/4 teaspoon cayenne pepper
2 tablespoons olive oil
1/2 cup chopped red onion
1 jalapeno pepper, seeded and minced
3 cups canned black beans, rinsed and drained
1 1/2 cups frozen corn kernels, thawed
1 1/4 cups cherry tomato halves
2 scallions, thinly sliced
2 tablespoons coarsely chopped cilantro
2 teaspoons red wine vinegar
Directions
Place chicken between 2 sheets of plastic wrap; pound with a mallet to 1/2-inch thickness. Combine cumin with cayenne pepper and rub over chicken.
Heat oil in a large skillet over medium heat. Sauté chicken for 4 minutes per side. Remove to a cutting board.
Return the skillet with pan drippings to medium heat. Add the onion and jalapeño and cook, stirring, 1 minute.
Add the beans, corn, tomatoes, and 3 tablespoons water and cook, stirring, 1 or 2 minutes, until ingredients are just heated through.
Remove from heat and toss with the scallions, cilantro, and vinegar. Season to taste with salt and freshly ground pepper. Slice chicken and arrange on top of beans.
Serves 4.
Information
Category

Poultry, Main Dishes

Cuisine

Mexican