Fast & Easy Dinner: Curried Tuna Quiche
Fast & Easy Dinner: Curried Tuna Quiche Lately I've been really into quiche. Quiche can be filled with random odds and ends of ingredients, are quick to throw together, and make delicious leftovers. This quiche recipe caught my eye because it combines two elements I wouldn't normally pair together, curry and canned tuna, to create one delicious dish.
Cooked pasta adds an interesting texture and two types of cheese provide a gooey creaminess. To make this quiche for your family,
.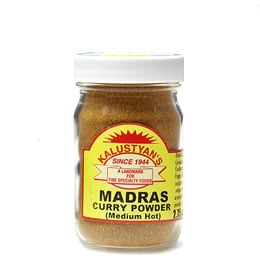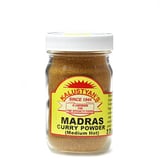 Ingredients
Pastry for 9 inch pie shell
1 cup cooked fusilli pasta (about 2/3 cup uncooked)
1 cup grated zucchini (with peel), squeezed dry
1 (6 ounce) can of flaked white tuna in water, drained
1/2 cup grated mozzarella cheese
1/2 cup grated medium Cheddar cheese
3 large eggs
1 tablespoon all-purpose flour
1 teaspoon curry powder
1/2 teaspoon salt
1/4 teaspoon pepper
1 1/4 cups skim evaporated milk
1-2 tomatoes, sliced 1/4 inch thick
Directions
Roll out pastry on lightly floured surface to 1/8 inch thickness. Line 9 inch pie plate. Trim and crimp decorative edge.
Scatter next 5 ingredients in pie shell. Set aside.
Beat next 5 ingredients in medium bowl until smooth.
Add evaporated milk. Stir. Pour into pie shell.
Top with tomato slices. Bake on bottom rack in 350°F (175°C) oven for 60 to 65 minutes until knife inserted in centre comes out clean. Let stand for 10 minutes.
Serves 6.
1 serving: 388 Calories; 19.6 g Total Fat (2.9 g Mono, 0.9 g Poly, 7.1 g Sat); 124 mg Cholesterol; 30 g Carbohydrate; 1 g Fibre; 21 g Protein; 566 mg Sodium
Information
Category

Other, Main Dishes