Fajita Roll-Ups
From Better Homes and Garden [2] magazine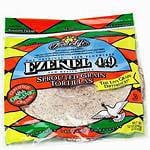 Ingredients
12 ounces beef flank steak or sirloin steak
4 8-inch whole wheat, spinach, or flour tortillas
Nonstick cooking spray
1/3 cup finely chopped onion
1/3 cup finely chopped green sweet pepper
1/2 cup chopped tomato
2 tablespoons bottled reduced-fat Italian salad dressing
1/2 cup shredded reduced-fat cheddar cheese (2 ounces)
1/4 cup purchased salsa or bottled taco sauce
1/4 cup light dairy sour cream (optional)
Directions
If desired, partially freeze beef for easier slicing. Trim fat from meat. Cut beef into bite-size strips.
Wrap tortillas tightly in foil. Heat in a 350 degree oven about 10 minutes or until heated through.
Meanwhile, coat an unheated 12-inch nonstick skillet with nonstick cooking spray. Preheat over medium-high heat.
Add meat, onion, and sweet pepper to hot skillet. Cook and stir for 2 to 3 minutes or until desired doneness for steak. Remove from heat. Drain well.
Stir in tomato and salad dressing.
To serve, fill warm tortillas with meat mixture. Roll up tortillas. Serve with cheese, salsa, and, if desired, sour cream.
Serves 4.
Information
Category

Main Dishes, Beef

Cuisine

Mexican