Fast & Easy Dinner: Fish and Chips
Fast & Easy Dinner: Fish and Chips To celebrate St. Patrick's Day tonight, serve your family a classic pub favorite. Although fish and chips is a traditionally British dish, this recipe pairs perfectly with an Irish pint.
Large chunks of fresh fish fillets are dipped in buttermilk and coated in cornmeal. The chips are baked in the oven, resulting in potatoes that are crisp, but not overly oily. For the uncomplicated recipe,
.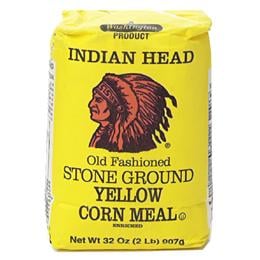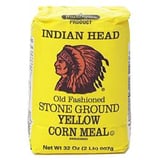 Ingredients
2 large russet potatoes (about 1 pound), scrubbed
Four 6-ounce sea bass or cod fillets (about 1 inch thick), skin removed
For the seasoning:
2 tablespoons extra-virgin olive oil
1/2 teaspoon coarse salt
1/2 teaspoon freshly ground pepper
For the coating
1/3 cup low-fat buttermilk
1/3 cup yellow cornmeal
1/4 teaspoon paprika
For the garnish
Lemon wedges
Malt vinegar
Directions
Preheat oven to 450 degrees. Arrange racks in upper and lower thirds of oven.
Cut potatoes lengthwise into 1/4-inch thick strips. Rinse well in a large bowl of cold water, and pat dry with a kitchen towel. Transfer to a large baking sheet. Drizzle with 1 tablespoon oil, and sprinkle with 1/4 teaspoon each salt and pepper; toss well. Arrange strips in an even layer on the sheet. Bake on lower rack until golden and crisp, about 30 minutes.
Meanwhile, place fish fillets in a large bowl. Add buttermilk, and gently turn fish to coat.
In another shallow bowl, combine cornmeal, paprika, and remaining 1/4 teaspoon salt and pepper. Add fillets to cornmeal one at a time, turning to completely coat. Transfer to a plate while repeating with remaining fillets.
Heat a 12-inch cast-iron skillet over medium-high heat. Add remaining tablespoon of oil; swirl to coat. Add fillets, being careful not to overcrowd pan. Cook until nicely crusted, about 1 minute; turn over with a spatula.
Place skillet in top third of oven, and cook until firm but beginning to flake when pressed in the center, about 8 minutes.
Transfer to plates, and serve with potatoes. Serve lemon wedges and malt vinegar on the side.
Serves 4.
Information
Category

Main Dishes, Fish

Cuisine

English/Scottish/Irish