Fast & Easy Dinner: Fragrant Fish Soup
Fast & Easy Dinner: Fragrant Fish Soup This interesting recipe combines four elements to make a healthy and balanced meal. Lemony rice, poached fish, steaming broth, and fresh vegetables are layered in deep soup bowls.
If your grocery store doesn't have tilapia, substitute another budget-friendly firm white fish. This dish is also a great way to use leftover fish fillets. Cut the fish into chunks, stir into broth, and simply cook until warmed through. Get the delicious recipe and
.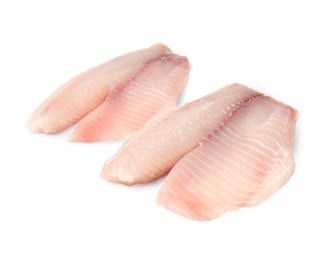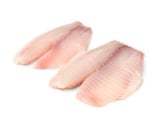 Ingredients
1 cup jasmine rice
2 cups water
Zest and juice of 1 lemon
4 cups reduced-sodium chicken broth or vegetable broth
1 pound tilapia fillets or other firm white fish (see Tip)
4 cups bite-size pieces arugula or watercress (about 1 bunch), tough stems removed
1 cup finely shredded carrots
1/4 cup very thinly sliced fresh mint
2 scallions, finely chopped
Directions
Combine rice and water in a medium saucepan. Bring to a simmer over medium heat; cover and cook until the water is absorbed, about 20 minutes. Stir in lemon zest and juice.
Meanwhile, bring broth to a simmer in another medium saucepan over medium-high heat. Reduce the heat so the broth remains steaming, but not simmering. Add fish and cook until just tender, about 5 minutes. Remove and break into bite-size chunks.
Divide the lemony rice among 4 bowls. Top with equal portions of the fish, arugula (or watercress), carrot, mint and scallions.
Ladle 1 cup of the warm broth into each bowl and serve.
Serves 4
NUTRITION INFORMATION: Per serving: 239 calories; 3 g fat (1 g sat, 1 g mono); 62 mg cholesterol; 25 g carbohydrate; 29 g protein; 2 g fiber; 230 mg sodium; 572 mg potassium.
Tip: Look for US farm-raised tilapia, which is usually grown in closed farming systems that limit pollution and prevent escapes. Some Central and South American tilapia is farmed in this manner as well, but avoid tilapia from China and Taiwan, mostly farmed in open systems.
Information
Category

Main Dishes, Soup