Fast & Easy Dinner: Fried-Egg Caesar Salad
Fast & Easy Dinner: Fried-Egg Caesar Salad Traditionally a raw egg yolk is used to make Caesar salad dressing. However, this ingenious recipe places a fried egg on top of the salad. When the yolk is left runny, it coats the lettuce leaves, resulting in a similar effect. This variation lacks croutons, but crunch is provided by grissini, long skinny Italian breadsticks. Sun-dried tomatoes add a subtle sweetness to this quick, delicious dinner salad.
For the recipe,
.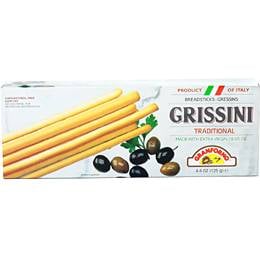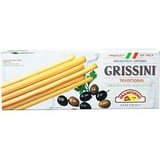 Ingredients
8 thin slices prosciutto, each halved lengthwise
8 long thin breadsticks (grissini)
1 12-ounce package hearts of romaine, torn coarsely (about 16 cups)
3/4 cup drained marinated oil-packed sun-dried tomatoes (from 8.5-ounce jar), each halved
1/2 cup finely grated Parmesan cheese plus more for sprinkling
8 tablespoons olive oil, divided
2 tablespoons fresh lemon juice
1 teaspoon fish sauce (such as nam pla or nuoc nam) or 3/4 teaspoon anchovy paste
1 small garlic clove, pressed
4 large eggs
Directions
Spiral wrap 1 slice (2 halves) of prosciutto around each breadstick.
Combine romaine, tomatoes, and 1/2 cup cheese in large bowl. Whisk 7 tablespoons oil and next 3 ingredients in small bowl. Season with salt and pepper; toss with salad. Divide among plates.
Heat remaining 1 tablespoon oil in large nonstick skillet over medium-high heat. Drop eggs into skillet. Cook until whites are firm and yolks are cooked to desired consistency but remain slightly runny.
Top each salad with 1 fried egg. Sprinkle eggs with more Parmesan cheese; serve with prosciutto breadsticks.
Serves 4.
Information
Category

Salads, Main Dishes

Cuisine

North American