Fast & Easy Dinner: Garlicky Hoisin Beef
Fast & Easy Dinner: Garlicky Hoisin Beef There is nothing better than making a quick-cooking, one pot meal; dinner is ready in a flash and there's minimal clean up! In this delicious recipe, bell peppers and sweet potatoes are tossed with stir-fried beef and a fragrant, salty sauce. It's a straightforward and uncomplicated technique that results in a well balanced, scrumptious meal. To take a look at how it's done,
.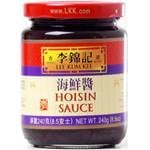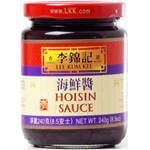 Ingredients
2 1/2 tablespoons olive oil
1 pound flank or boneless sirloin steak, thinly sliced
1 red, orange, or yellow bell pepper, seeded and thinly sliced
1 medium sweet potato, peeled, halved lengthwise, and sliced 1/4 inch thick
1/3 cup water
1/3 pound (1 1/2 cups) snow or sugar snap peas
3 scallions (green parts only), cut into 1 1/2-inch lengths
1 recipe Garlicky Hoisin Sauce, see below
Cooked rice
Directions
Heat a wok or large skillet over high heat. Add 2 tablespoons of the oil and heat for 30 seconds.
Add the steak and stir-fry until cooked through, 3 to 4 minutes. Transfer to a plate. Wipe out the pan.
Reduce heat to medium-high, add the remaining oil, and heat for 30 seconds.
Add the bell pepper and cook, stirring constantly, for 10 seconds. Add the sweet potato and water. Cover partially and cook, stirring occasionally, for 7 minutes.
Add the peas and scallions and cook for 1 minute.
Add the Garlicky Hoisin Sauce and increase heat to high. When it starts to bubble, add the steak.
Stir-fry until warmed through, about 1 minute. Serve immediately over the rice.
Serves 4.
Garlicky Hoisin Sauce
1 1/2 tablespoons olive oil
3 tablespoons minced scallion (white parts only)
2 tablespoons minced garlic
1 teaspoon crushed red pepper flakes (optional)
3/4 cup hoisin sauce (available in the Asian-food aisle of most supermarkets)
1/2 cup water
1 1/2 tablespoons soy sauce
1 1/2 tablespoons sugar
Heat a wok or skillet over medium-high heat. Add the oil and heat for 30 seconds.
Add the scallions, garlic, and pepper flakes, if using, and cook until fragrant, about 15 seconds.
Add the remaining ingredients and bring to a boil. Cook, stirring occasionally, until the sauce thickens slightly, about 1 1/2 minutes. Pour into a bowl.
Information
Category

Main Dishes, Beef

Cuisine

Other