Fast & Easy Dinner: Gnocchi With Mushroom Gravy
Fast & Easy Dinner: Gnocchi With Mushroom Gravy Gnocchi is not your average midweek meal. Made from scratch, the potato pillows are quite a process. However, if you jazz up a good, store-bought brand with a scrumptious, homemade sauce, no one will know the difference! With three types of mushrooms (porcini, portobello, and shiitake), this rich sauce is delicious but not heavy. Cream and butter are absent; instead the gravy gets its flavor from red wine and tomato paste. To indulge in this dish tonight,
.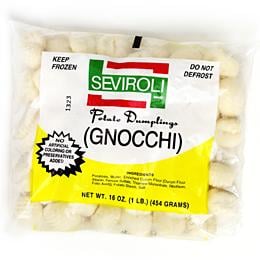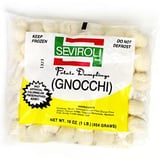 Ingredients
1 ounce dried porcini mushrooms
3 tablespoons extra-virgin olive oil
4 medium portobello mushroom caps, halved
1/2 pound shiitake mushrooms, stemmed and thinly sliced
Salt and freshly ground pepper
1 1/2 tablespoons chopped fresh rosemary leaves (from 2 sprigs)
2 tablespoons tomato paste
1/2 cup dry Italian red wine
Two 10-ounce packages fresh gnocchi
Ricotta salata, crumbled, or freshly grated Pecorino Romano cheese
1 small head radicchio, cored and finely chopped
Directions
Simmer the porcini mushrooms and 2 cups water in a saucepan over medium heat. Reduce the heat to low and steep the mushrooms until softened and plump.
In a deep skillet, heat the oil over medium-high heat. Add the portobello and shiitake mushrooms and cook until tender, about 10 minutes. Season with salt and pepper and the rosemary.
Stir in the tomato paste and cook for 1 minute, then stir in the wine and let it cook down, about 1 minute.
Remove the porcini mushrooms from their broth, slice and add to the mushroom gravy.
Ladle the porcini broth into the mushroom gravy, leaving any porcini grit in the pan. Adjust the salt and pepper.
Bring a large pot of water to a boil, salt it, add the gnocchi and cook until tender and floating on the surface, about 5 minutes.
Drain the gnocchi, add to the mushroom gravy and toss. Serve in shallow bowls, topped with ricotta salata and radicchio.
Serves 4.
Information
Category

Main Dishes, Potatoes

Cuisine

Italian