 Just because a cooking technique is new doesn't mean you can't test it out on a weeknight. This recipe for a grilled pizza is simple and quick. It gets you out of the kitchen and experimenting with the grill.
The BL of the classic BLT is replaced with prosciutto and arugula making for a delicious gourmet alternative. This pizza is perfect for those who are lactose intolerant because no cheese is involved. To look at the recipe,
.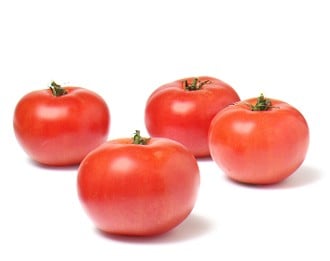 Ingredients
1 16-ounce package refrigerated pizza dough
3 tablespoons olive oil
4 ounces thinly sliced prosciutto
2 large beefsteak tomatoes, sliced
4 cups arugula or other mixed greens
Directions
Heat grill to medium-low.
Divide the dough into 2 equal pieces. On a lightly floured surface, roll each to a 1/4-inch thickness.
Brush each top with 1/2 tablespoon of the oil. Transfer the dough to the grill, oiled-side down.
Cover grill and cook until the tops begin to bubble and the bottoms become crisp, about 3 minutes.
Working quickly, brush the top of each piece of dough with 1/2 tablespoon of the oil and turn over. Divide the prosciutto evenly among them and continue to cook, uncovered, until the bottoms are golden and crisp, 2 to 3 minutes.
Remove from heat and layer with the tomato. Top with the arugula and drizzle with the remaining oil. Cut into pieces and divide among individual plates.
Serves 4.
NUTRITION PER SERVING: CALORIES 251(50% from fat); FAT 14g (sat 5g); CHOLESTEROL 25mg; CARBOHYDRATE 21g; SODIUM 587mg; PROTEIN 1g; FIBER 1g; SUGAR 3g
Information
Category

Main Dishes, Pizza

Cuisine

Italian