Fast & Easy Dinner: Grilled Glazed Steak and Asparagus
Fast & Easy Dinner: Grilled Glazed Steak and Asparagus Kick start your holiday weekend with a crowd-pleasing steak dinner. The simple glaze comes together quickly thanks to pantry staples like grainy mustard, balsamic vinegar, and red pepper flanks. Select a cut of meat, such as flank steak, that cooks in under fifteen minutes. The rich sweetness of the sauce complements both the meat and asparagus, so coat liberally.
Pour a fruity red wine and let the celebrating begin! Sound like fun? For the recipe, please
.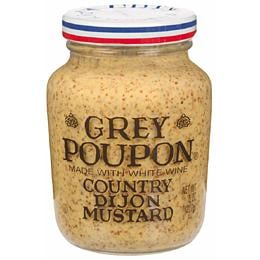 Grilled Glazed Steak and Asparagus
From Gourmet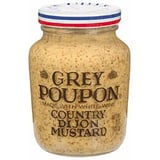 Ingredients
1/4 cup oyster sauce
2 tablespoons balsamic vinegar
1 teaspoon grainy mustard
1/2 teaspoon hot red-pepper flakes
1 pound medium asparagus, trimmed
1 1/2 pounds flank steak
4 (10-inch) metal or wooden skewers (soak wooden skewers in water 30 minutes)
Directions
Prepare a charcoal grill for direct-heat cooking over medium-hot charcoal (medium-high heat for gas).
Stir together oyster sauce, vinegar, mustard, and red-pepper flakes in a large bowl.
Thread about half of asparagus crosswise onto 2 parallel skewers, leaving space between. Repeat with remaining asparagus and skewers.
Brush asparagus with some of glaze, then brush steak all over with remaining glaze and sprinkle with 3/4 teaspoon salt and 1/2 teaspoon pepper.
Oil grill rack, then grill steak and asparagus, covered only if using a gas grill, turning steak once and asparagus occasionally, until asparagus is tender and well browned in spots, 6 to 8 minutes, and steak is medium-rare, about 10 minutes. Alternately, steak and asparagus can be cooked in a hot lightly oiled large (2-burner) ridged grill pan over medium-high heat, 8 to 12 minutes.
Let steak stand on a cutting board 15 minutes; put asparagus on a platter and cover. Thinly slice steak across the grain.
Serves 4-6.
Information
Category

Main Dishes, Beef