Fast & Easy Dinner: Grilled Greek Pizza
Fast & Easy Dinner: Grilled Greek Pizza This scrumptious grilled pizza is so packed with layers of flavor, one would never guess it's quite simple to put together.
Ideal for entertaining, this recipe combines store-bought shortcuts with highly seasoned ingredients like lamb sausage and smoked mozzarella. Instead of a classic tomato sauce, black olive tapenade is slathered on the dough.
To learn how it's made,
.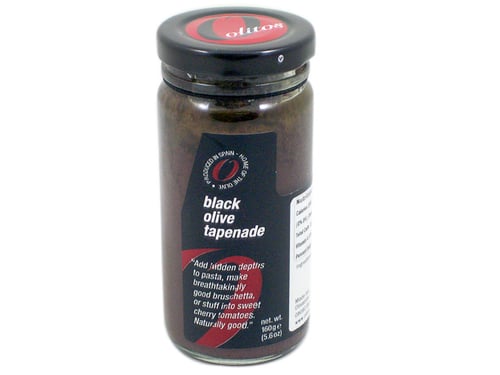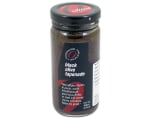 Ingredients
12 ounces raw spicy lamb sausage (ideally Merguez sausage)
1 small zucchini, cut lengthwise into thin ribbons with a vegetable peeler or mandoline
3 tablespoons olive oil, divided Kosher salt to taste
1/4 cup uncooked grits or polenta, for rolling the dough
1 ball prepared pizza dough, at room temperature
1/4 cup store-bought olive tapenade
1 1/2 cups grated smoked mozzarella cheese
1/2 small red onion, thinly sliced and separated into rings
12 cherry tomatoes, quartered
1/2 cup crumbled feta cheese
Leaves from 4 sprigs fresh oregano or 2 teaspoons dried
Freshly ground black pepper to taste
Directions
Preheat a medium sauté pan over medium-high heat for 1 to 2 minutes. Remove the sausage from the casing and "scramble" in the pan, breaking up any clumps, until fully cooked. Drain on paper towels and reserve for topping.
Preheat the grill.
Brush the zucchini with 1 tablespoon of the oil and lightly salt. Gently place on the cooking grate directly over the heat and grill until soft and well marked, about 3 minutes. Reserve for topping.
Roll out and shape the dough, then grill the first side of the crust per the master instructions. Use tongs to transfer it from the grill to a peel or rimless baking sheet. Flip the crust to reveal the grilled side.
Spread the entire surface with the olive puree, then top with the crumbled lamb.
Sprinkle with the mozzarella, then add the onion rings, zucchini, and tomatoes. Sprinkle the feta over all.
Finish grilling the pizza.
Remove from the grill, sprinkle with the oregano, and season with salt and pepper. Slice and serve immediately.
Makes 1 pizza.
Information
Category

Main Dishes, Pizza

Cuisine

Greek