 One of my favorite tapas dishes to have in Spain is grilled lettuce drizzled with olive oil. I was excited when I found this recipe because it takes that concept and turns it into a complete meal by adding grilled shrimp and grated Parmesan cheese.
To make it more authentically Spanish, I'll toss minced garlic in with the oil that's used to coat the shrimp and romaine. Serve with crusty bread for mopping the sauce and a refreshing tinto de verano to drink. Want to come with me on an adventure to the Iberian Peninsula? Get the recipe and
.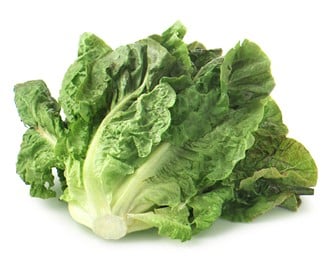 Grilled Shrimp and Romaine
Ingredients
1/4 cup olive oil
1/2 tsp. kosher salt or 1/4 tsp. salt
1 lb. fresh or frozen large shrimp, peeled and deveined
2 hearts of romaine lettuce, halved lengthwise
1/4 cup finely shredded Parmesan cheese
2 lemons
Olive oil
Kosher salt or salt and freshly ground black pepper
Directions
In small bowl whisk together the 1/4 cup olive oil and 1/2 teaspoon kosher salt. Set aside.
On four 10-inch metal skewers, thread shrimp, leaving 1/4-inch space between each shrimp*. Brush oil mixture over cut sides of lettuce and the shrimp.
For a charcoal grill, grill shrimp on the rack of an uncovered grill directly over medium coals for 5 to 8 minutes or until shrimp are opaque, turning once halfway through grilling. Grill lettuce, cut side down, for 2 to 4 minutes or until grill marks develop on the lettuce and lettuce is slightly wilted. (For a gas grill, preheat grill. Reduce heat to medium. Cover and grill shrimp and lettuce as above.)
Place lettuce in serving bowl. Remove shrimp from the skewers. Place in bowl with lettuce and sprinkle with the Parmesan cheese. Squeeze the juice of one of the lemons over the shrimp and lettuce and drizzle with additional olive oil. Sprinkle with additional kosher salt and freshly ground black pepper. Cut the remaining lemon in wedges and serve with the salad.
Serves 4.
Information
Category

Salads, Main Dishes