Fast & Easy Dinner: Grilled Vegetables and Chickpeas with Couscous
Fast & Easy Dinner: Grilled Vegetables and Chickpeas with Couscous Don't be afraid of using your grill on weeknights to create quick and simple meals. Especially when the weather is pleasant, grilling is an excellent technique for rapid, maximized flavor cooking. In this recipe a plethora of vegetables are seared on the grill. The veggies are tossed with a fragrantly spiced couscous, fresh herbs, and filling garbanzo beans. A salty feta cheese is the finishing touch to this hearty, vegetarian dish from MyRecipes.com. To learn how to make it,
.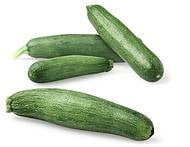 Grilled Vegetables and Chickpeas with Couscous
From Cooking Light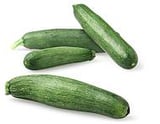 Ingredients
1 large zucchini (about 8 ounces)
1 large yellow squash (about 6 ounces)
1 small green bell pepper, quartered
1 small red bell pepper, quartered
1 small onion, cut into 1/4-inch-thick slices (about 1/2 cup)
Cooking spray
1 cup water
3/4 cup uncooked couscous
1/2 teaspoon hot pepper sauce
1/4 teaspoon salt
1/4 teaspoon freshly ground black pepper
1/4 teaspoon ground cumin
Dash of ground cinnamon
3/4 cup cherry tomatoes, halved
2 tablespoons chopped fresh cilantro
3 tablespoons fresh lemon juice
1 tablespoon extravirgin olive oil
1 (15 1/2-ounce) can chickpeas (garbanzo beans), drained
1/4 cup (1 ounce) crumbled feta cheese
Get more recipes at MyRecipes.com
Directions
Prepare grill.
Cut zucchini and squash lengthwise into 1/4-inch-thick slices. Place zucchini, squash, bell peppers, and onion on a grill rack coated with cooking spray; grill 3 minutes on each side or until well browned. Remove vegetables to a cutting board; cool.
Chop vegetables into bite-sized pieces; place in a large bowl.
Bring water to a boil in a medium saucepan. Stir in couscous and the next 5 ingredients (through cinnamon). Cover, remove from heat, and let stand 5 minutes. Fluff with a fork.
Add couscous, tomatoes, and remaining ingredients except cheese to vegetable mixture; toss well. Sprinkle each serving with cheese.
Serves 4 (serving size: 1 3/4 cups couscous mixture and 1 tablespoon cheese).
Nutritional Information: CALORIES 325(22% from fat); FAT 7.8g (sat 2.2g,mono 3.6g,poly 1.4g); PROTEIN 13.2g; CHOLESTEROL 8mg; CALCIUM 113mg; SODIUM 270mg; FIBER 8.6g; IRON 3mg; CARBOHYDRATE 53g
Like the recipe above? Try out some of these other ones:
— Great-Tasting Meatless Meals
— Dinner Tonight Recipes in 45-Minutes or Less
— Eat Smart at CookingLight.com
— Get More Grilled Recipes
Information
Category

Grains , Main Dishes

Cuisine

Mediterranean/Middle Eastern