Fast & Easy Dinner: Halibut in Green Tea Broth
Fast & Easy Dinner: Halibut in Green Tea Broth With the inevitable change of seasons, it's time to start thinking about comforting, soothing meals like this halibut.
Served in a shallow bowl with a fragrant green tea broth — so delicious you'll be drinking every last bit — and an assortment of Asian vegetables, this fish dish is filling, healthy, and flavorful. A helping of quinoa acts as a hearty side dish.
To learn the cooking process,
.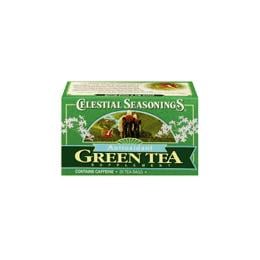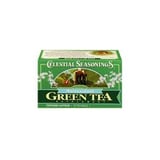 Ingredients
4 halibut fillets (6 ounces each)
Coarse salt and ground pepper
1 cup quinoa
2 tablespoons peanut oil
1 piece fresh ginger (about 2 inches), peeled and finely chopped
1 baby bok choy (6 ounces), thinly sliced lengthwise
1 cup frozen shelled edamame, thawed
4 ounces shiitake mushrooms, stemmed and thinly sliced
1/2 cup snow peas, strings removed, thinly sliced lengthwise
1 cup brewed green tea
1 tablespoon light soy sauce
1 teaspoon honey
3 scallions, sliced on the diagonal
Basil leaves for garnish
Directions
Preheat oven to 400 degrees.
Season halibut with salt and pepper.
In a medium saucepan, bring 2 cups salted water to a boil. Add quinoa, reduce to a simmer, cover, and cook until quinoa is tender and water has been absorbed, about 15 minutes. Remove from heat; set aside.
Meanwhile, in a large nonstick skillet, heat oil over medium-high. Cook fillets until golden, 2 to 3 minutes per side.
Remove fillets from pan (reserve pan with any oil in it). Place fish in an ovenproof dish and bake 8 to 10 minutes or until just cooked through (a paring knife will easily go through fish).
To pan, add ginger, bok choy, edamame, shiitakes, and snow peas; reduce heat to medium and cook, stirring constantly, for 3 minutes or until the shiitakes begin to soften.
Add green tea, soy sauce, and honey. Cook until edamame are tender, about 3 minutes longer. Add scallions to pan.
Place some broth and vegetables in each of four shallow bowls. Top with fish fillet and garnish with basil leaves.
Season quinoa with salt if necessary and serve on the side in separate serving bowls.
Serves 4.
Information
Category

Main Dishes, Fish

Cuisine

Other Asian