Fast & Easy Dinner: Herbed Lamb Steak Salads
Fast & Easy Dinner: Herbed Lamb Steak Salads The classic steak salad gets a Greek makeover in this quick recipe. Lamb is seared on a grill pan before being tossed with mixed greens, radishes, and feta cheese.
A simple dressing combines yogurt with fresh chopped mint. When paired with a hummus and pita chip starter, this salad is perfect for weeknight entertaining. Check out the recipe and
.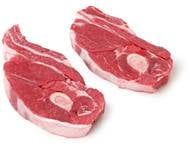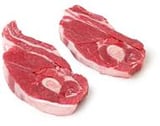 Ingredients
1 lb. lamb steaks, 1/2-inch thick
1 Tbsp. olive oil
Salt and ground black pepper
1 5-oz. pkg. mixed salad greens with herbs
2/3 cup sliced fresh radishes
1 6-oz. carton plain yogurt
1 to 2 Tbsp. snipped fresh mint
Herbed feta cheese
Directions
Heat grill pan over medium-high heat. Brush steaks with oil; sprinkle lightly with salt and pepper.
Cook steaks for 8 to 12 minutes or until desired doneness (160 degrees F for medium), turning once halfway through cooking. Transfer to cutting board; cover and let rest for 2 minutes.
Meanwhile, divide salad greens and radishes among four plates.
For dressing, in a bowl combine yogurt and mint; season to taste with salt and pepper.
Remove bone from lamb. Cut lamb in strips; place meat on salad greens. Sprinkle with feta; pass yogurt-mint dressing.
Serves 4.
Nutrition Facts: Calories 344, Total Fat (g) 26, Saturated Fat (g) 10, Monounsaturated Fat (g) 11, Polyunsaturated Fat (g) 2, Cholesterol (mg) 82, Sodium (mg) 258, Carbohydrate (g) 5, Total Sugar (g) 4, Fiber (g) 1, Protein (g) 22, Vitamin C (DV%) 11, Calcium (DV%) 12, Iron (DV%) 13
Information
Category

Salads, Main Dishes