Fast & Easy Dinner: Honey-Ginger Glazed Salmon with Arugula Salad
Fast & Easy Dinner: Honey-Ginger Glazed Salmon with Arugula Salad After chicken, salmon is my go-to meat for quick, flavorful dinners. It takes wonderfully to a variety of seasonings and cooks in mere minutes. In this case, the salmon is glazed with thick honey, fresh lemon, and grated ginger. The final result is subtly sweet and divinely delicious. The recipe pairs a peppery arugula salad with the salmon, but if you prefer spinach or another green to arugula, simply alter it to suit your liking. Thanks to MyRecipes.com you can make this tonight. To get the recipe please
.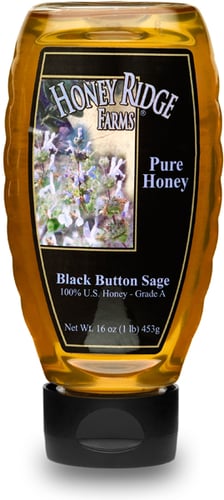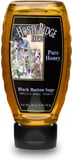 Ingredients
2/3 cup sage or other mild honey
1/4 cup fresh lemon juice, divided
2 tablespoons warm water (100° to 110°)
1 1/2 teaspoons grated peeled fresh ginger
1 garlic clove, minced
4 (6-ounce) skinless salmon fillets (1 inch thick)
1/2 teaspoon salt, divided
1 tablespoon olive oil
1/4 teaspoon freshly ground black pepper
4 cups trimmed arugula
Get more recipes at MyRecipes.com
Directions
Preheat oven to 350°.
Combine honey, 2 tablespoons juice, water, ginger, and garlic in a small bowl, stirring with a whisk until blended.
Pour honey mixture into a 13 x 9-inch baking pan; arrange fish in pan, skinned side up. Let stand 20 minutes. Turn fish over; sprinkle fish with 1/4 teaspoon salt. Bake at 350° for 7 minutes. Remove from oven.
Preheat broiler.
Brush fish with honey mixture; broil 7 minutes or until fish is browned and flakes easily when tested with a fork or until desired degree of doneness.
Combine remaining 2 tablespoons juice, remaining 1/4 teaspoon salt, oil, and pepper in a medium bowl; stir with a whisk until blended. Add arugula; toss gently to coat. Serve salad with fish.
Serves 4 (serving size: 1 fillet and about 1/2 cup salad).
Nutritional Information: CALORIES 396(38% from fat); FAT 16.6g (sat 3.6g,mono 8.2g,poly 3.6g); PROTEIN 36.9g; CHOLESTEROL 87mg; CALCIUM 56mg; SODIUM 378mg; FIBER 0.5g; IRON 1.1mg; CARBOHYDRATE 25g
Like the recipe above? Try out some of these other ones:
— 7 Ways With Salmon
— 9 Scrumptious Shrimp Recipes
— Quick, Weeknight Favorites at Sunset.com
— Get More Salmon Recipes
Information
Category

Main Dishes, Fish

Cuisine

North American