Fast & Easy Dinner: Honey-Glazed Pork With Wilted Greens
Fast & Easy Dinner: Honey-Glazed Pork With Wilted Greens Jump-start your weekend with a healthy, heart-friendly dinner. In this uncomplicated recipe, pork is complemented by peppery greens.
A simple honey, red wine vinegar, and mustard glaze coats the pork, giving it a subtle sweetness and intense juiciness. Unlike some other pork recipes, no marinating is necessary.
Pair with a glass of fruity, light red wine. For the recipe,
.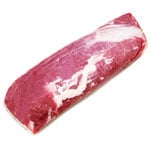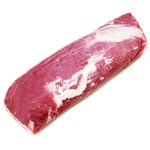 Ingredients
2 teaspoons Dijon mustard
3 1/2 tablespoons red-wine vinegar
4 tablespoons raw honey
1 large garlic clove, finely chopped
1 teaspoon coarsely chopped fresh rosemary
1 tablespoon plus 4 teaspoons olive oil
1 3/4 pounds pork tenderloin (about 2)
3/4 teaspoon coarse salt
Freshly ground pepper
1 large fennel bulb, trimmed and sliced lengthwise into thin strips
1/2 head escarole, cut into 2-inch strips
1/2 pound spinach, washed well
Directions
Preheat oven to 375 degrees.
Make glaze: In a small bowl, whisk together 1 teaspoon mustard, 2 tablespoons vinegar, 2 tablespoons honey, garlic, rosemary, and 2 teaspoons oil.
Place pork tenderloins in a shallow baking dish; pour glaze over pork, turning to coat evenly. Sprinkle with 1/2 teaspoon salt; season with pepper.
Roast in oven, spooning glaze over pork occasionally, until thickest part of pork reaches 155 degrees on an instant-read thermometer, 30 to 35 minutes. Remove from oven; let rest until pork reaches 160 degrees, about 10 minutes.
Meanwhile, make vinaigrette: In a small bowl, combine remaining 2 tablespoons honey, 1 1/2 tablespoons vinegar, and 1 teaspoon mustard. Whisk until honey is dissolved. Slowly whisk in 1 tablespoon oil until emulsified. Whisk in any accumulated cooking juices from baking dish, if desired.
Heat remaining 2 teaspoons oil in a 12-inch saute pan over medium-high heat. Add fennel, escarole, spinach, and a splash of water; cook until greens are slightly wilted, about 1 1/2 minutes.
Add vinaigrette and remaining 1/4 teaspoon salt to pan, stirring just to coat greens, about 30 seconds. Remove from heat; divide among four serving plates. Slice pork about 1/2 inch thick; arrange alongside greens. Serve immediately.
Serves 4.
Information
Category

Main Dishes, Pork