Fast & Easy Dinner: Lamb, Fig, and Olive Stew
Fast & Easy Dinner: Lamb, Fig, and Olive Stew Having a low-key Christmas Eve this year? Consider serving this hearty stew made with ingredients from Southern France. It's not your average midweek meal, but it comes together in less than an hour.
Olives, dried figs, red wine, and herbs de Provence provide rich flavor and delightful texture. Serve with a French red wine and a simple green salad. To look at the recipe,
.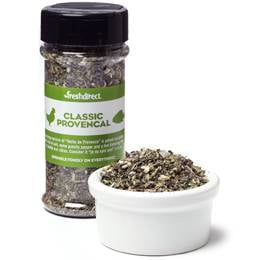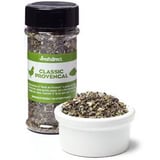 Ingredients
8 ounces lean ground lamb
1 teaspoon extra-virgin olive oil
2 tablespoons plus 1 teaspoon minced garlic, divided
1 teaspoon herbes de Provence
1/4 cup dry red wine
1 14-ounce can reduced-sodium beef broth
2 teaspoons cornstarch
2 plum tomatoes, diced
1/4 cup chopped dried figs
2 tablespoons finely chopped, pitted green olives
1/8 teaspoon freshly ground pepper
2 tablespoons chopped fresh parsley
1 teaspoon freshly grated lemon zest
Directions
Heat a large saucepan over medium heat. Add lamb and cook, breaking up with a wooden spoon, until browned, 4 to 6 minutes. Transfer the lamb to a sieve set over a bowl to drain; discard the fat.
Wipe out the pan; add oil and heat over medium-high. Add 2 tablespoons garlic and herbes de Provence and cook, stirring constantly, until fragrant, about 30 seconds. Add wine and cook, scraping up any browned bits, until slightly reduced, about 1 minute.
Stir together broth and cornstarch in a small bowl. Add to the pan, increase heat to high, and bring to a simmer, stirring constantly. Add tomatoes, figs, olives and pepper and return to a simmer, stirring often. Reduce heat to maintain a simmer and cook, stirring occasionally, until the tomatoes have broken down, about 5 minutes.
Add the reserved lamb and cook, stirring occasionally, until heated through, about 2 minutes.
Combine the remaining 1 teaspoon garlic, parsley and lemon zest in a small bowl. Serve the stew topped with the parsley mixture.
Serves 2.
NUTRITION INFORMATION: Per serving: 313 calories; 10 g fat (2 g sat, 5 g mono); 73 mg cholesterol; 23 g carbohydrate; 28 g protein; 3 g fiber; 725 mg sodium; 701 mg potassium.
Nutrition bonus: Vitamin C (30% daily value), Zinc (29% dv), Potassium (19% dv), Iron & Vitamin A (15% dv). 1 1/2 Carbohydrate Servings
Information
Category

Main Dishes, Soup