Fast & Easy Dinner: Leek, Potato, and Fontina Tart
Fast & Easy Dinner: Leek, Potato, and Fontina Tart Refrigerated pizza dough is a great item to always have on hand. You can make instant pies with leftovers or even use the dough to make an entirely different dish. This recipe takes pizza dough and turns it into a tart crust. The crust is filled with a mashed potato, leek, and cheese mixture before being baked in a hot oven. The final result is a tart that is quick, scrumptious, and filling. This dish would also make a delicious addition to an informal brunch. To check out the vegetarian recipe from MyRecipes.com, please
.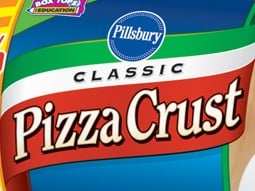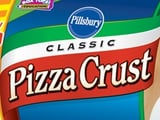 Ingredients
2 tablespoons butter, divided
3 cups chopped leek (about 4 large)
2 1/2 cups cubed peeled baking potato
3 garlic cloves, halved
1/2 cup (2 ounces) shredded fontina cheese, divided
1 tablespoon chopped fresh chives
2 tablespoons 2% reduced-fat milk
1/4 teaspoon kosher salt
1/4 teaspoon freshly ground black pepper
1 large egg
Cooking spray
1 (10-ounce) can refrigerated pizza crust dough
Get more recipes at MyRecipes.com
Directions
Preheat oven to 375°.
Melt 1 tablespoon butter in a large nonstick skillet over medium heat. Add leek; sauté 7 minutes or until tender and lightly browned. Set aside.
Meanwhile, place potato and garlic in a large saucepan; cover with water. Bring to a boil; cook 10 minutes or until potatoes are very tender. Drain.
Place 1 tablespoon butter, potato mixture, 1/4 cup cheese, chives, and next 4 ingredients (chives through egg) in a large bowl; mash with a potato masher.
Lightly coat a 10 1/2-inch round removable-bottom tart pan with cooking spray.
Unroll dough onto a lightly floured surface; let rest 5 minutes. Pat dough into bottom and up sides of pan.
Spread the potato mixture into dough. Spread leek over potato mixture, and sprinkle with 1/4 cup cheese.
Bake at 375° for 20 minutes or until puffed and set. Cool in pan 5 minutes on a wire rack.
Serves 4.
Nutritional Information: CALORIES 430(30% from fat); FAT 14.4g (sat 7.2g,mono 4.6g,poly 1.7g); PROTEIN 14.4g; CHOLESTEROL 86mg; CALCIUM 144mg; SODIUM 799mg; FIBER 3.4g; IRON 3.8mg; CARBOHYDRATE 61g
Like the recipe above? Try out some of these other ones:
—Dinner Tonight Recipes in 45-Minutes or Less
— Quick and Easy Meal Ideas
— Eat Smart at CookingLight.com
— Get More Tart Recipes
Information
Category

Other, Main Dishes

Cuisine

North American